Meet Melissa
Guide Dogs gave me hope.
Melissa's story is one you can't stop thinking about. After losing her first Guide Dog, Hendrik, to an aggressive form of blood cancer, Melissa says she was at her lowest point. Her confidence was impacted, as was her mental and physical health.
In October 2021 Melissa received a call with news that another appropriate Guide Dog had been found, aptly named Joyful – "I needed Joy back in my life and `both mine and my daughter's middle name is Joy!"
Since being matched with Joyful, Melissa says she is not only happier, but fitter! "Joyful is by my side every step of the way and my confidence has dramatically increased because of him. Joyful has given me back my independence and it has meant the world to me."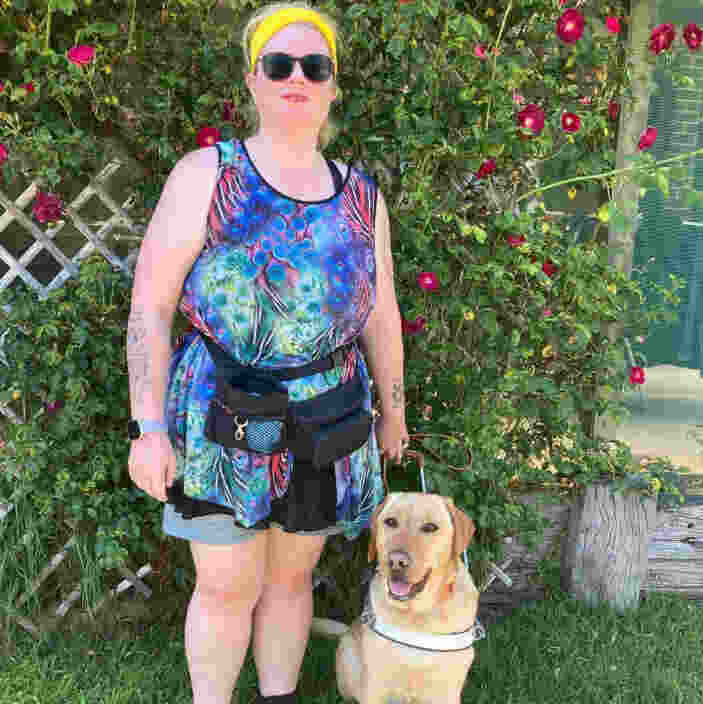 Make your tax deductible donation
Donate before June 30.
Like Melissa there are thousands of Australians with low vision or blindness who rely on Guide Dogs services for daily independence, and for support to chase the things that bring them joy.
By donating before June 30, your tax deductible gift will make a pivotal difference to someone with low vision or blindness.
Your donation will help us train our pups into life-changing Guide Dogs like Joyful and ultimately provide freedom and independence for people with low vision or blindness.
Your donation will also ensure we're there to support Clients like Melissa and their families.
Please make a donation before the end of this financial year and help us give the gift of independence.