Engagement opportunities
Partnerships and corporate engagement opportunities.
We offer a range of ways for organisations to get involved with Guide Dogs NSW/ACT:
Corporate partnerships: develop a tailored partnership designed to help meet your business objectives and make an impact in the community.
Corporate fundraising: come together as a team for a fundraising activity.
Workplace giving: give staff the chance to reduce their taxable income while offering tangible support with workplace giving.
Staff volunteering: get staff involved with our volunteer activities and special events.
Access educational resources: invite one of our inspiring speakers to a meeting or event to share their personal story of living with low vision or blindness.
Canberra Giving Circle: join a community of supporters funding Guide Dogs' services for adults and children in the Canberra region
Guide Dogs Australia was named Reader's Digest Most Trusted Charity Brand for six consecutive years between 2013-2018, and again in 2020.
It is heartening and incredibly rewarding to know that our organisation is so loved and trusted throughout the community, thanks to the support of organisations like yours.
You can help us continue our work and build your reputation by partnering with Guide Dogs NSW/ACT.
To partner with us, please contact 02 9412 9300 between 9am and 5pm weekdays or email corporate@guidedogs.com.au.
Our partners
Thanks to our generous partners!
We are able to provide services for those with low vision or blindness thanks to generous contributions of our partners.
We would like to thank our major Corporate Partners, Trusts & Foundations, Community Partners and Donation Dog Hosts for the difference they make in the community.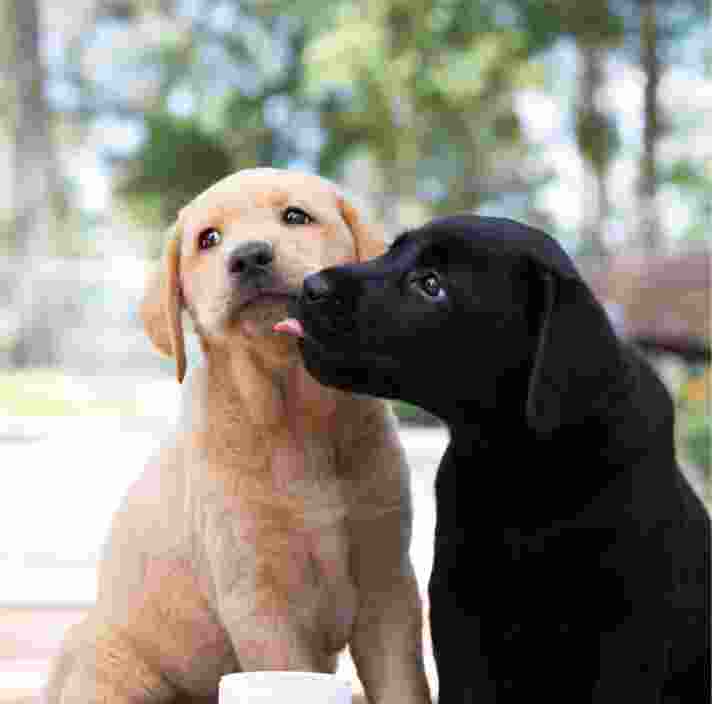 Our National Partners
Get to know our amazing National Partners.
ADVANCE™ is one of Guide Dogs Australia's longest-standing partners.
ADVANCE™ supports the health of our growing Guide Dogs through the donation of super premium dog food for our full colony of dogs.
ADVANCE™ gives our puppies the best start to life with a range that combines world-leading research with quality ingredients, proudly manufactured here in Australia.
We feed our dogs ADVANCE™ from Puppy Raising and training, through to graduation. We know our dogs are getting the best possible food to maintain their health and energy so they are ready to take on the exciting adventures that every day brings.
Boehringer Ingelheim Animal Health Australia has a long-standing partnership with Guide Dogs Australia that continues to support and enhance the health, well-being and protection of Guide Dogs.
Boehringer Ingelheim Animal Health Australia provides complete preventative health support for our puppies and adult dogs, with the on-going provision of NexGard SPECTRA® and canine vaccines.
Whether our dogs are in training, working, or enjoying some downtime, it is essential that they are protected from parasites and infectious diseases.
Our partnership with Boehringer Ingelheim Animal Health Australia means that our dogs will be protected whether they are going into a Guide Dogs Centre for training, to the park with a Client, or on a bushwalk with a Puppy Raiser or Handler.
Coles has proudly been involved with Guide Dogs Australia since the late 1930s when Lady Margaret Coles became interested in establishing a Guide Dogs Service in Australia.
Lady Coles was an animal lover who dedicated her life to helping improve the bond between humans and animals.
Early on, she recognised the important role dogs play in transforming the lives of people with low vision or blindness and would often paint walls at Guide Dogs headquarters, sell homemade jam for a donation or even wash some of the pups who had been rolling in the mud!
Since then, the partnership between Coles and Guide Dogs Australia has expanded to include hosting hundreds of our iconic Collection Dogs, selling reusable community bags to raise funds, and customer accessibility initiatives.
We are incredibly proud of this long-standing relationship and the impact it has had over many decades.
Since 2005, Expr3ss! Predictive Hiring Technology has brought much-needed relief to HR teams and recruiters through its unique and proven predictive hiring technology. Relief from the burden of evaluating, assessing and appraising candidates to shortlist. Quality in new hires from all walks of life is at the heart of Expr3ss! Predictive Hiring Technology and quality drives our new partnership with Guide Dogs Australia, including sponsorship of a Guide Dogs puppy.

Greenstone Financial Services specialises in the design, marketing, distribution, and administration of insurance offering a range of products in the life, funeral, income protection, car, home, travel and pet insurance categories.
One of our valued National Partners since 2018, Greenstone Financial Services supports Guide Dogs Australia through the provision of Guide Dogs Pet Insurance, which offers insurance for dogs, cats, and Registered Guide Dogs to help cover unexpected veterinary costs.
By choosing Guide Dogs Pet Insurance, you are also choosing to make a difference in someone's life. This is because a portion of first year policy premiums goes to support Guide Dogs Australia provide vital services for Australians living with low vision or blindness.
Learn more about insuring your cat or dog with Guide Dogs Pet Insurance.
IDEXX has supported Guide Dogs Australia for more than 10 years through the complimentary provision of pathology tests for our national colony of dogs.
IDEXX is a global leader in diagnostic solutions for animals and focuses on providing products and services that improve animal health and disease diagnosis.
This diagnostic expertise and support mean we can make sure our dogs are in the best of health at all times. These services also play a vital role in our breeding program, helping us create the next generation of life-changing Guide Dogs.
KONG Company has partnered with Guide Dogs since 2018 to make sure our dogs' development is supported through quality enrichment and play activities.
KONG Company has been developing, designing, and producing dog and cat toys for over 40 years. They are known to be the best of the best in quality, originality, variety, safety, and value.
By providing their iconic toys and enrichment advice, KONG Company is supporting the health, happiness, and training of our dogs so they can reach their full potential.
Penguin Random House Australia publishes the 'Little Paws' series about growing Guide Dogs and the 'Mr Walker' series about a real-life Guide Dog Ambassador. Every book sold helps support Guide Dogs Australia.
PETstock Assist is the charity arm of the 100% Australian, family-owned and operated PETstock retail business.
PETstock Assist has partnered with Guide Dogs since 2014 as part of their commitment to making a long-term positive difference in the lives of pets and families in need.
With the support of PETstock stores, team members, and brand partners including ADVANCE™, Boehringer Ingelheim Animal Health (NexGard®, HeartGard30 Plus®, ParaGard®), PAW by Blackmores®, and KONG Company, PETstock Assist has donated more than $200,000 to Guide Dogs Australia through fundraising, workplace giving, and cause-related marketing campaigns.
Ritchies Supermarkets & Liquor Stores have been a part of Australian communities for more than 150 years and support Guide Dogs by hosting our beloved collection dogs in many of their stores across the country.
Ugly Fish Eyewear is a leading Australian eyewear label specialising in innovative and stylish sunglasses, safety glasses, and optical frames. Ugly Fish Eyewear donates $1 to Guide Dogs Australia for every transaction made via their online store that includes sunglasses and/or optical frames.
For decades Woolworths supermarkets have hosted our iconic collection dogs to facilitate customer donations to Guide Dogs. Silently, these dogs have collected generous donations from the community and have been a highlight of shopping trips for children.
National workplace giving partners
Guide Dogs Australia workplace giving partners.
AMP Foundation

BHP

Deloitte Foundation

Lion

PETstock Assist

Viva Energy Australia

Westpac Group
Our local partners
Guide Dogs NSW/ACT partners.
The RALI Foundation

The George Institute for Global Health

Presbyterian Ladies College

Coles

Woolworths

IGA

South Sydney Junior Rugby League Club

Bankstown District Sports Club Ltd

The Centre for Eye Health

Ingleburn RSL Club

Big W

Nelson Bay Wests Diggers Club

Mingara Leisure Centre

Blacktown RSL Club

Merimbula RSL Club Ltd

St Johns Park Bowling Club Ltd

St George Motor Boat Club

Bankstown RSL

Cremorne Orpheum Theatre

Tamworth Shoppingworld

Shoal Bay Country Club
Corporate fundraising
Get your staff involved.
Getting staff involved in corporate fundraising is a great way to help people with low vision or blindness
Not only will you raise funds and awareness for Guide Dogs NSW/ACT, it's a great opportunity for team building and an opportunity to have some fun!
Corporate fundraising is a fantastic way to develop a shared sense of pride and enhance workplace morale. Bring your team together knowing that you've achieved a common goal and will give more people the chance to live independently with confidence.
Getting started
To get you started, you can take a look at our community fundraising resources or view our upcoming events to see what fundraising events are on soon that your team can get involved with.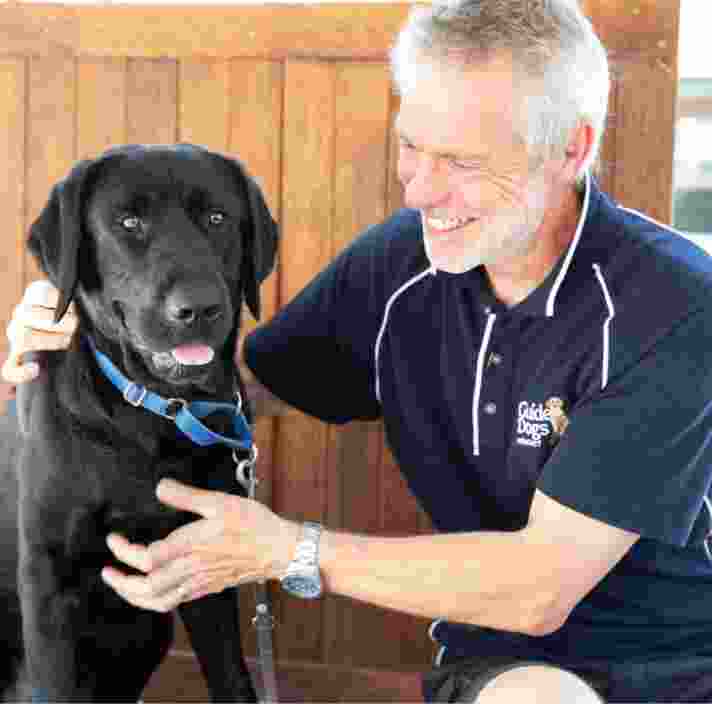 Workplace giving
Even the smallest donations make a difference.
Workplace giving is a simple and effective way of supporting people with low vision or blindness.
Workplace giving enables employees to make pre-tax donations direct from their pay which means that most people who donate via workplace giving will reduce their taxable income – providing the donation amount is $2 or more. This is a great way to get your employees involved.
Benefits for employees
A simple and easy way to give regularly to Guide Dogs NSW/ACT.
For most people, there are tax benefits for donating this way.
It does not affect gross income or other calculations such as superannuation, guaranteed payments or fringe benefits.
Benefits for employers
An easy way for your staff to help the community.
Position your company as a generous contributor to the community.
Increase staff loyalty and motivation.
Improve workplace culture.
Set up a donation from your salary now.
An added extra
Some companies match staff donations as additional support – this may be something you'd like to consider.
Partner with us
Ready to make a real difference in the community?
For further information or support about partnerships or corporate giving, please call us on 02 9412 9300 between 9am and 5pm weekdays or email corporate@guidedogs.com.au.
For more information about partnerships across two or more states, please contact the national corporate partnership team at Guide Dogs Australia at: partnerships@guidedogs.com.au