About our Ambassador Dogs
One of the ways we spread the word about the important work that Guide Dogs does is through our Ambassador Dogs.
Our Ambassador Dogs are specially selected canines that help us raise awareness about Guide Dogs NSW/ACT and the important role we play in the lives of people with low vision or blindness. These dogs are not working Guide Dogs, but are still very well-behaved and obedient. They are happy, social dogs that love meeting new people, and they play a crucial role in promoting our organisation and its mission. Other dogs that don't become Guide Dogs can also take different career paths, including Therapy Dogs and Canine Court Companions.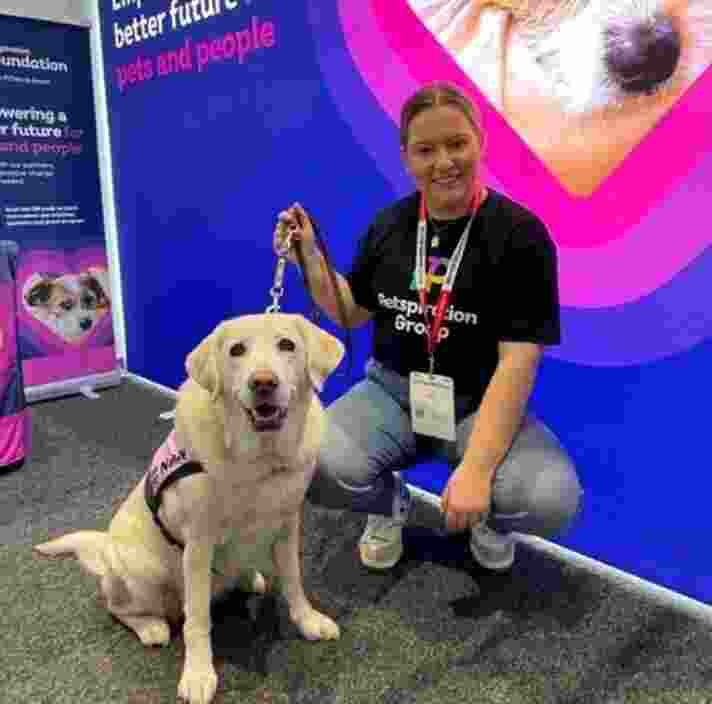 What do our Ambassador Dogs do?
Ambassador Dogs often attend events and meet with donors, volunteers, and the general public.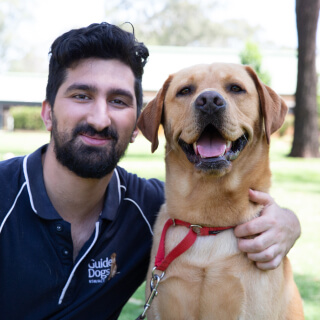 While our Ambassador Dogs didn't become Guide Dogs for various reasons, they still play an important role in our organisation, helping us to spread the word about our mission, educate the public about our services, and raise funds to support our programs. Our Ambassador Dogs are also sometimes used for photo shoots or events with celebrities, helping us to get our message out to a wider audience.
We take great pride in our Ambassador Dogs and their ability to promote our organisation and its mission. We know that they play an important role in raising awareness and educating the public about the vital services we provide. We are grateful for the love and loyalty of our Ambassador Dogs and the joy they bring to our community. If you'd like to meet one of our Ambassador Dogs, keep an eye out for them at one of our events or follow us on instagram or TikTok for updates.