Could you access funding through the National Disability Scheme (NDIS)?
We can support you to navigate the NDIS.
The National Disability Insurance Scheme (commonly referred to as the NDIS) is Australia's national way to provide funding support to people with a disability, including people with specific levels of low vision or blindness.
It is designed to cover the costs of services and equipment to assist you to achieve your goals. The NDIS is for people under 65 years of age.
Whether you want to increase your independence, get more involved in your community, improve daily living skills or enhance your general health and wellbeing, the NDIS—and our guidance around getting the most out of it—can make your goals a reality.
Find out about your eligibility, how we can assist you to understand and navigate the Scheme, and the benefits of participating in the NDIS.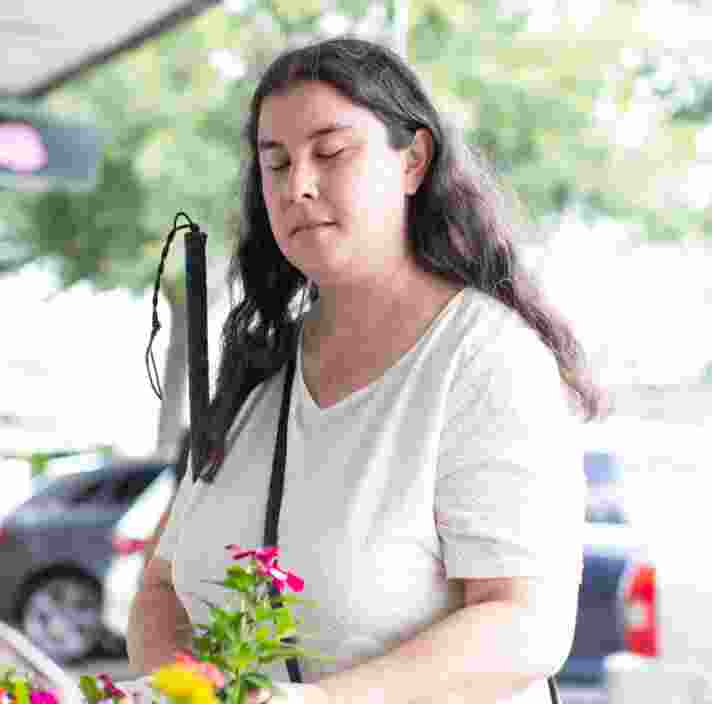 NDIS Certification
Guide Dogs is NDIS Certified
Guide Dogs abide by all relevant quality standards including the Aged Care Quality Standards and the NDIS Code of Conduct and Practice standards in everything we do. Guide Dogs NSW/ACT has been registered to NDIS (Provider Registration and Practice Standards) Rules 2018.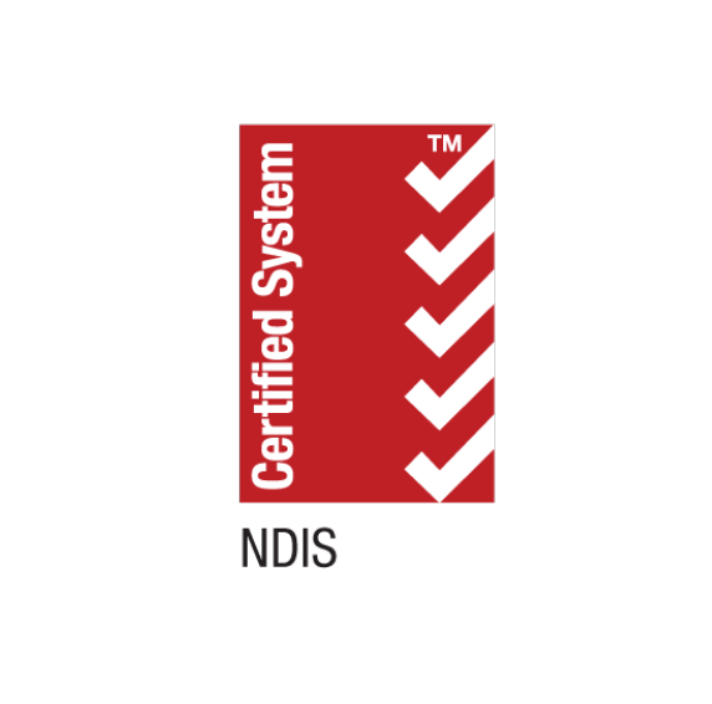 Other funding options
We're committed to working with you to achieve your goals, whatever they may be.
You may not be eligible for the NDIS or My Aged Care, but there may be other options open to you.
Please call us on 02 9412 9300 to discuss your circumstances.
Guide Dogs are also aware that, sometimes, circumstances beyond a Client's control can lead to difficulty in financially supporting their Guide Dog e.g. managing veterinary costs or providing ongoing support for one of our senior dogs.
Please reach out to our Guide Dog Administration team (lbalnave@guidedogs.com.au) should you need assistance. Each case is assessed on an individual basis through our management team.
About our Service Agreements
Service Agreements to deliver better Client outcomes
At Guide Dogs NSW/ACT (GDN), we're committed to improving our services for you, your family and your supporters, so we can better assist you to achieve your goals. This means having a clear plan in place between you and GDN that sets out our collective rights and responsibilities with regards to service provision.
Guide Dogs works with every Client to develop a Service Agreement (SA) that will increase transparency and equity for you and our staff, and also for our donors, about the services being provided.
We have developed a Position Statement and arrangements in consultation with the Client Leadership team, the GDN Executive, the GDN Board, and our Customer Advisory Panel to provide ongoing clarity on how you can access funding for services.
You can download a copy of the Position Statement here.
For more information, please read the FAQs below, speak with the Specialist providing your service or contact us via 02 9412 9300 or stleonards@guidedogs.com.au.
Funding Position Statement FAQs
Frequently Asked Questions
Guide Dogs offers a Welcome Pack plus phone call to new Clients providing information on services and funding available. Conversations with the Enquiry & Intake team will provide information about accessing external funding. There is also additional information on the Guide Dogs, My Aged Care and NDIS websites.
https://www.ndis.gov.au/applying-access-ndis
https://www.myagedcare.gov.au/
Guide Dogs will support you through the changes over the next 6-12 months. You will be provided donor funding to complete your program as per the number of hours required to achieve their goal outlined in your My Goal Plan. When you request a new program or service, the principles of the Position Statement will be applied.
If you do not want to use funding for GD services due to insufficient funding and you need to use it elsewhere, donor funding will be allocated to commence service with the expectation a review will occur.
As each person is unique, additional donor hours will be applied where necessary at the discretion of the Area Manager.
Service Agreements will be created in Airdocs which is a cloud-based tool that is able to easily compose the agreement pulling information from our Client management system. Agreements will be created quicker and can be sent via email, printed or attached to emails. If you have an email address the agreement will be sent via Docusign which is an easy-to-use digital transaction platform that lets users send, sign and manage legally binding documents securely in the cloud. The implementation of both systems will support quicker processes to ensure you can be ready to start services with Guide Dogs.
The Enquiry and Intake team can arrange for the Specialist to bring the Service Agreement to you on your first meeting. They will support you in consenting to the service agreement or answer any queries you may have. A Client Liaison Officer can also be available via telephone during this meeting to support with any questions you may have.
The Position Statement sets the expectation that service will not be provided unless a Service Agreement is signed and Service Agreements are widely used in the disability sector to ensure high standards of service quality. They provide clarity about servicing arrangements as well as assisting with communication and complaints resolution. If a person does not want a service agreement this will be treated on an individual basis and an understanding will be gained by the Area Manager.
We will work with each Client individually when follow ups are required. The Guide Dog Handler agreement is currently under review.
If there is a delay of more than four weeks that is due to circumstances outside of your control.
Upon non-payment of three invoices within the term of a Service Agreement the Area Manager will seek to understand the reason for non-payment and work with you towards a resolution.
Upon cancellation of three sessions where two working days' notice has not been given a suspension of service will occur and a solution will be discussed with you.
If you are an NDIS participants service will resume once fees for the non-funded sessions have been recovered. If you are a CHSP or donor funded client, service can resume once discussions have been had with you to determine how best to support you to access services and avoid last minute cancellations.
Speak directly with the staff you are working with or call the Enquiry and Intake team who will do their best to assist you. If necessary the team will organise for you to speak with a Manager.
Send your feedback to feedback@guidedogs.com.au or call and speak to Feedback Assistant who will lodge your feedback on our register.
Feedback and suggestions are encouraged. There will be reviews at 3, 6 and 12 months and your feedback is greatly appreciated and will be considered in detail at these review points.