About the Therapy Dog Program
The Therapy Dog Program is a community focused service that Guide Dogs NSW/ACT have offered for over 30 years.
A Therapy Dog provides comfort, companionship and emotional support to individuals, families, and people visiting or living in facilities. Therapy Dogs can particularly support people who experience:
behavioural, emotional, developmental and mental health conditions
physical disabilities
isolation caused by age or illness.
We currently offer two Therapy Dog Programs: Therapy Dogs for individuals and Therapy Dogs for facilities.
Therapy Dogs for Individuals
The primary role of a Therapy dog for an individual is to provide companionship and emotional support to individuals who might benefit.
Therapy Dogs for Facilities
The primary role of a Therapy dog for a facility is to provide companionship and emotional support on a broader scale to appropriate facilities, such as schools, nursing homes, psychologists, counsellors, and rehabilitation clinics.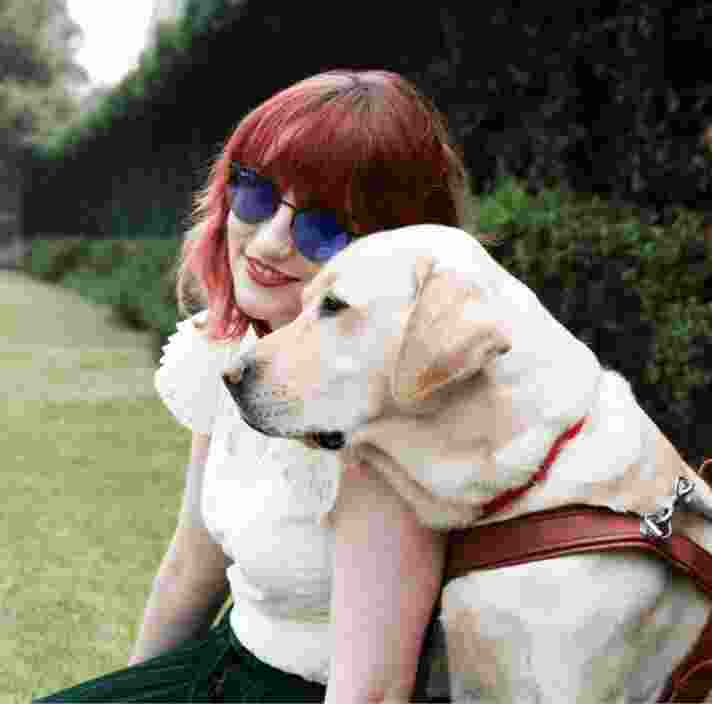 Am I eligible for a Therapy Dog?
Am I eligible for a Therapy Dog?
To apply for a Therapy Dog you need to meet the following criteria:
Reside in NSW or ACT, Australia
Be capable of exercising a large breed dog for a minimum of 1 hour each day outside of the home
Our Therapy dogs are raised to be around people inside the home and are not conditioned to be left alone for long periods of time throughout the day.
Ensure your backyard and fencing is dog proof.
Committed to health checking and grooming the dog daily.
Be able to afford the ongoing costs of dog ownership.
Willing to commit to caring emotionally, physically and financially for a dog for 10+ years.
A full list of criteria is provided in the Self-Assessment which you will receive upon application.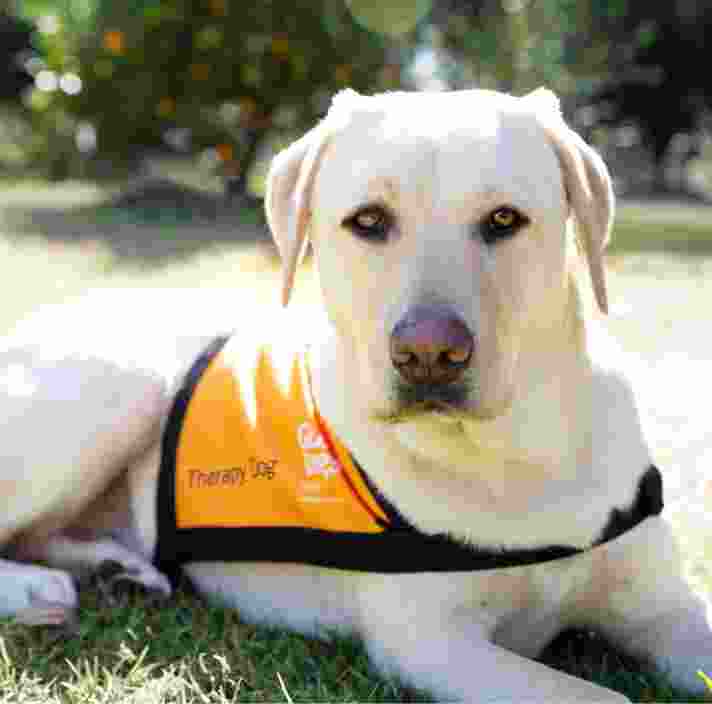 How can I receive a Therapy Dog?
How can I receive a Therapy Dog?
Guide Dogs NSW/ACT is only able to provide the Therapy Dog Program to NSW/ACT Australia residents.
If after reading the above information you feel you might be a good candidate to receive a dog from our Therapy Dog Program, or for any further inquiries please contact us on 1800 436 364 or email tdp@guidedogs.com.au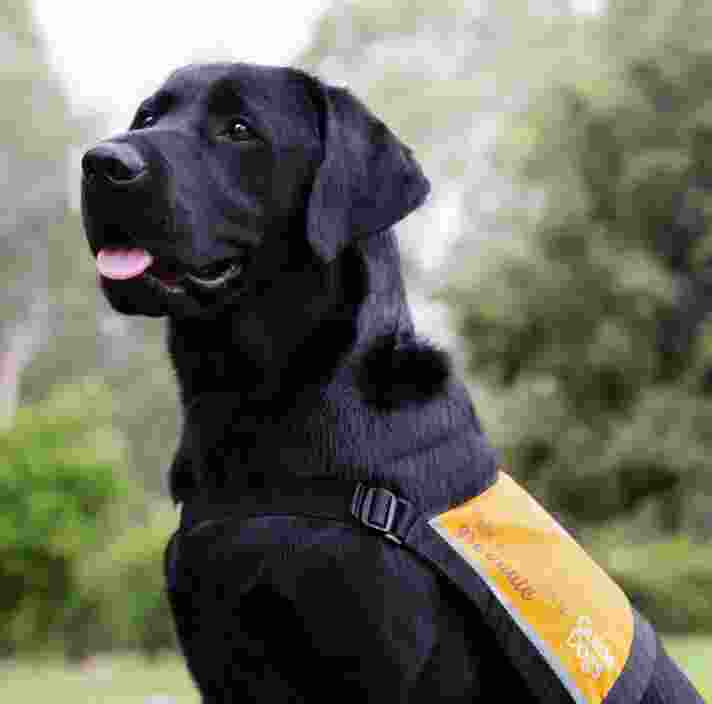 Frequently Asked Questions
Therapy Dog FAQs
Dogs used in the Therapy Dog Program are Labrador Retrievers, and Labrador/Golden Retriever mix. We do not offer small breed dogs.
Dogs in the Therapy Dog Program are typically placed with clients when they are 14-18 months of age.
Unfortunately, no. If you experience allergic reactions to dog hair, please be aware that Labradors and Labrador/Golden Retriever mixes shed a lot of hair, and this may irritate people with allergies to dog hair.
Therapy dogs may assist those with behavioural and mental health conditions, physical disabilities and illness by reducing anxiety, increasing a sense of community, encouraging routine and commitment, and of course, providing unwavering friendship.
Our Therapy dogs are Labradors from our own breeding program that are trained in basic obedience, have great home manners, are reliable on lead, and are exposed to mobility equipment where necessary.
Do Therapy Dogs have Public Access Rights?
Therapy Dogs are placed with Clients in the capacity of a companion animal, not an assistance animal.
Therefore, they do not have public access rights.
Although Therapy Dogs are matched to Clients based on carefully considered criteria, they are not trained in behaviours to specifically assist with alleviating health concerns and so cannot be considered an Assistance Animal. Please see www.assistancedogsinternational.org for more information regarding assistance dog standards and types.
Should you wish to take your Therapy Dog into public places—like medical appointments, school grounds, café's, or other similar places—you will need to seek permission from each individual establishment which may or may not grant access.
Guide Dogs NSW/ACT complies with the Federal Disability Discrimination Act 1992 and the Companion Animals Act 1988 NSW Legislation in relation to welfare, training, allocation, and public access of Therapy Dogs.
How can I support the Therapy Dog program?
Guide Dogs NSW/ACT is a sponsor, donor and volunteer-driven charity.
As a result, we rely on the generous contributions of our supporters for over 80% of our funding.
Donate now to support the Therapy Dogs program.
You can also become a Puppy Pal, where you can follow the journey of a litter of puppies and donate to help them become life-changing Guide Dogs.
Or if you would like to get involved in a volunteering capacity, apply to become a Puppy Raiser, or explore other volunteering opportunities in your area.