About the Therapy Dog Program
The Therapy Dog Program is a community focused service we have offered for over 30 years.
A Therapy Dog provides comfort, companionship and emotional support to individuals, families, and people visiting or living in facilities. Therapy Dogs can particularly support people who experience:
behavioural, emotional, developmental and mental health conditions
physical disabilities
isolation caused by age or illness.
We currently offer two Therapy Dog Programs: Therapy Dogs for individuals and Therapy Dogs for residential facilities.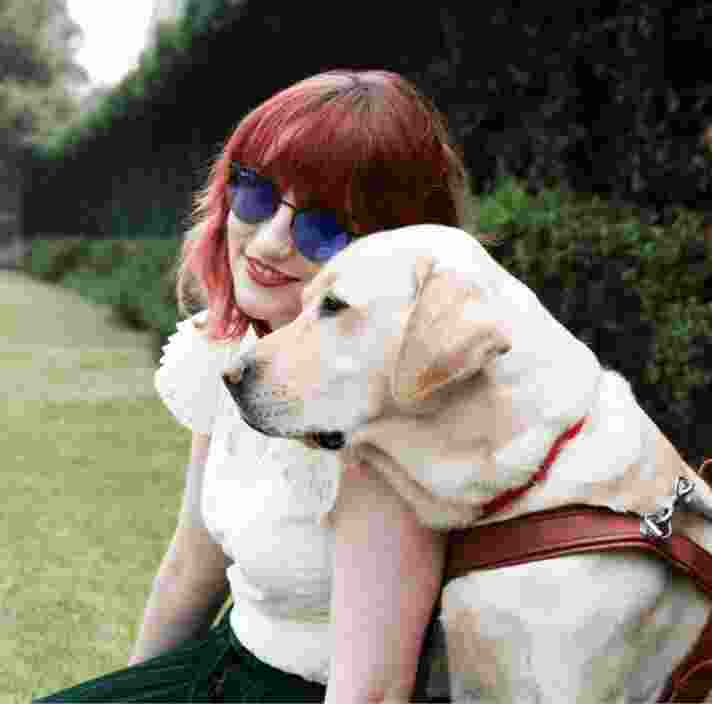 Am I eligible for a Therapy Dog?
Unfortunately we are not currently accepting any new applications at the moment.
We're working through a backlog of clients who have already been assessed and are waiting to be paired with a dog.
We also have a high number of completed assessments to review, some of which will then progress through to the application phase.
Please keep checking back as we will update this page when new applications re-open!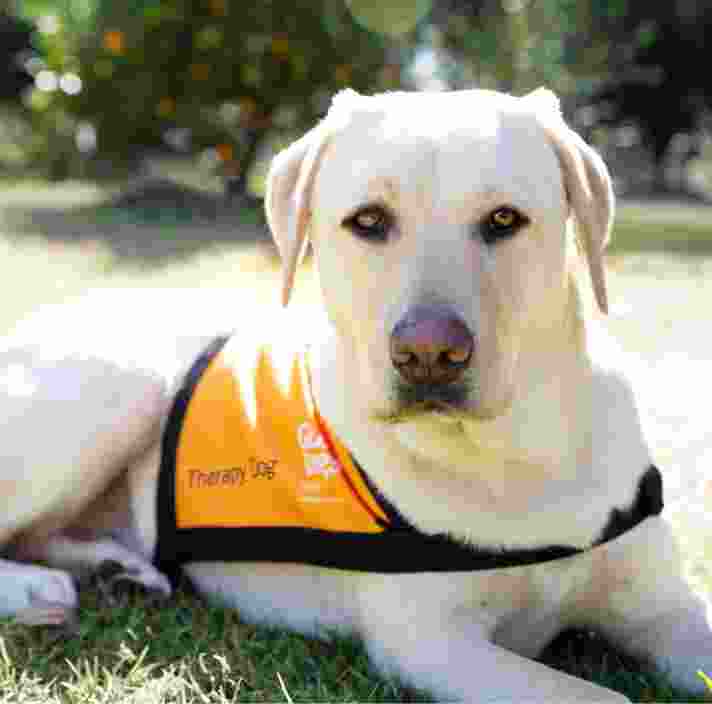 Do Therapy Dogs have public access rights?
Therapy Dogs are placed with clients in the capacity of a companion animal, not an assistance animal.
Therefore, they do not have public access rights.
Although Therapy Dogs are matched to clients based on carefully considered criteria, they are not trained in behaviours to specifically assist with alleviating health concerns and so cannot be considered an Assistance Animal. Please see www.assistancedogsinternational.org for more information regarding assistance dog standards and types.
Should you wish to take your Therapy Dog into public places—like medical appointments, school grounds, café's, or other similar places—you will need to seek permission from each individual establishment which may or may not grant access.
Guide Dogs NSW/ACT complies with the Federal Disability Discrimination Act 1992 and the Companion Animals Act 1988 NSW Legislation in relation to welfare, training, allocation, and public access of Therapy Dogs.
Therapy Dog information
Breeds, age, and allergenic information.
What breeds are Therapy Dogs?
Dogs used in the Therapy Dog Program are Labrador Retrievers, and Labrador/Golden Retriever mix. We do not offer small breed dogs.
What age are Therapy Dogs?
Dogs in the Therapy Dog Program are typically placed with clients when they are 14-18 months of age.
Do you provide low allergenic dogs?
Unfortunately, no. If you experience allergic reactions to dog hair, please be aware that Labradors and Labrador/Golden Retriever mixes shed a lot of hair, and this may irritate people with allergies to dog hair.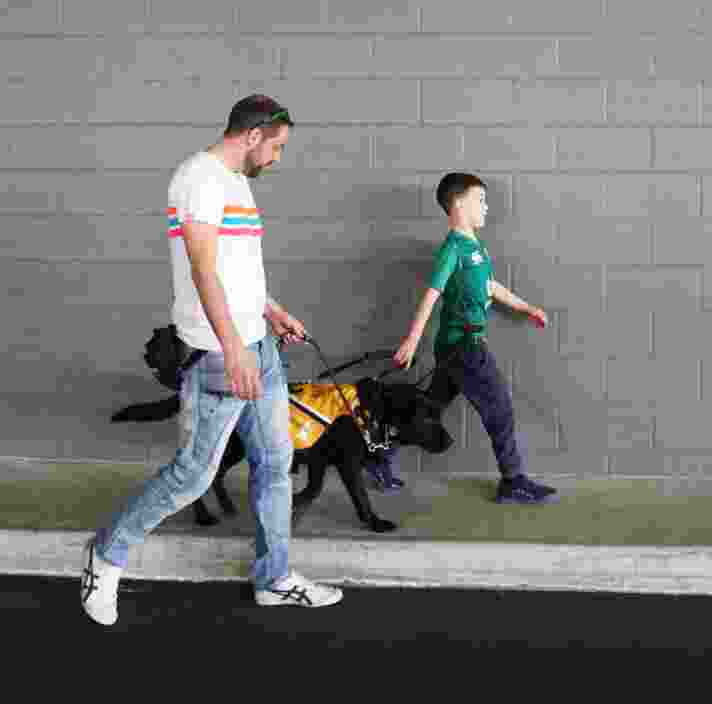 How can I receive a Therapy Dog?
We are not currently accepting any new applications at this time.
Please keep checking back to find out once the program re-opens for new applications.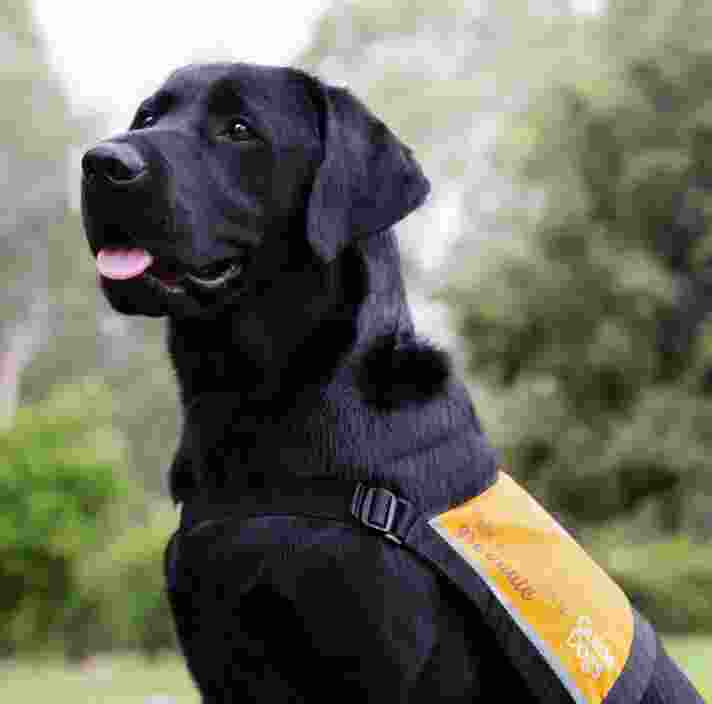 How can I support the program?
Guide Dogs NSW/ACT is a sponsor, donor and volunteer-driven charity.
As a result, we receive less than 10% funding from the government.
Donate now to support the Therapy Dogs program.
Public generosity allows dogs from the Therapy Dog Program to be placed with clients free of charge. However, if you are applying for a Therapy Dog, please consider the ongoing costs of dog ownership as outlined in the Self-Assessment.
How to get in contact
Follow us for updates.
Please keep checking the website for updates about the Therapy Dog Program.