About our Guide Dogs
Since 1957, we've been the leading provider of Guide Dogs in Australia.
We achieve global recognition for the quality of our Guide Dogs and training programs.
A Guide Dog can create profound change for people with low vision and blindness, by offering a perfect blend of independence and companionship.
Guide Dogs offer independence through the safety and travel techniques they learn through our world-class Guide Dog training programs. They offer companionship through their unique personalities, and the powerful bond they share with the person they are matched with.
The key to our Guide Dogs' success lies in our experience and attention to individual details and circumstances. Every Guide Dog training support is based on personal preferences. By identifying your needs early on, we can select the best dog specifically for your unique situation.
Every Guide Dog takes part in comprehensive safety and relationship training, along with detailed behavioural analysis from an early age. We learn each dog's individual personality and temperament, to gain a deep understanding of how they may eventually complement with yours.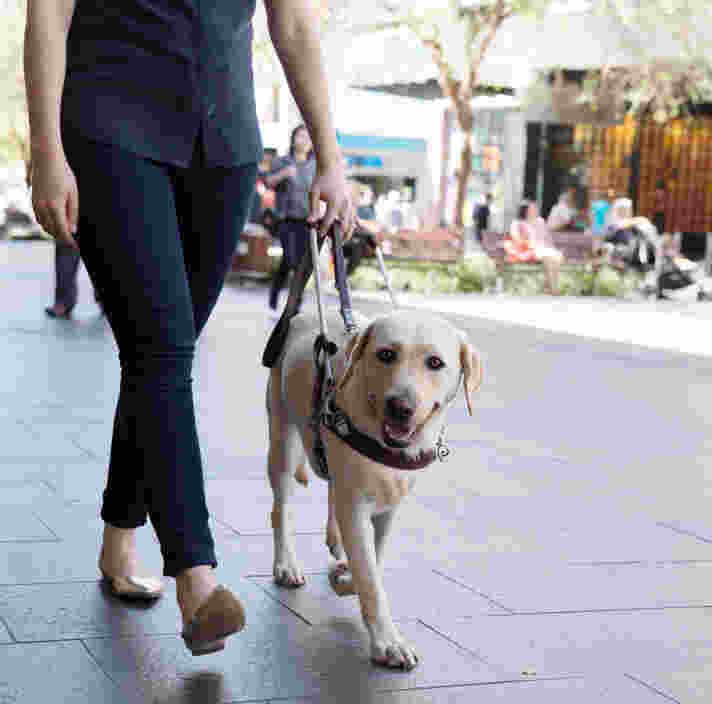 About the Guide Dog training program
An incredible journey.
It takes two years and costs more than $50,000 to transform a bright, playful puppy into a responsible and highly skilled Guide Dog. The cost and time are due to the in-depth training and careful preparation that goes into the transformation.
Every graduating Guide Dog takes on a huge responsibility, so we work hard to ensure they have all the experience required to explore the world by your side.
Thanks to the generous and ongoing support of the public, our Guide Dogs are matched into partnerships at no cost to the person with blindness or low vision.
We receive very little funding from different governments around Australia, which means we rely on your support—as donors, fundraisers, volunteers, and more—to provide these life-changing services to people with low vision or blindness.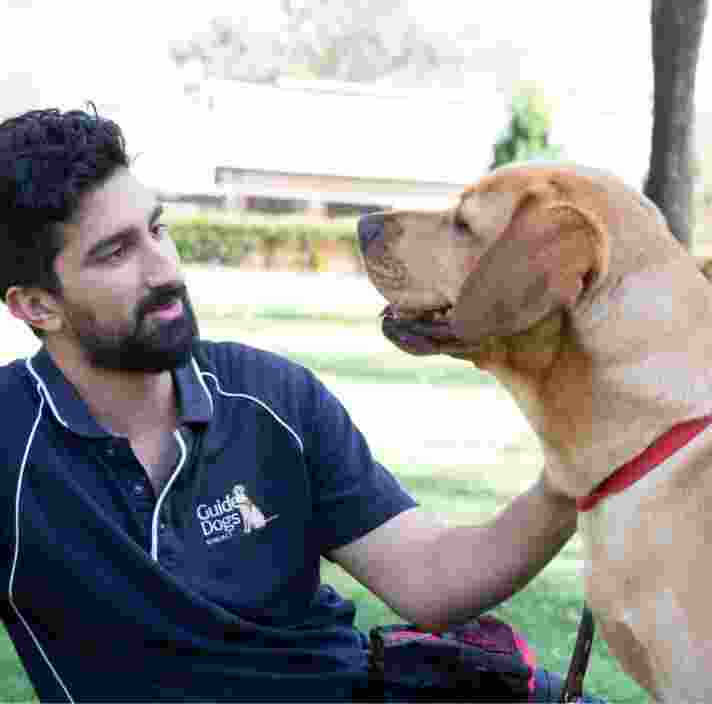 How you can support our Guide Dog programs
There are many ways to help out.
Whether you're a business, a student, a retiree, or you've just got a soft spot for Guide Dogs in general, there are many ways to help out.
Any support—large or small—helps raise and train our world-class Guide Dogs, and ensures people with low vision and blindness can access ongoing support.
Here are some of the best ways you can help:
Become a Puppy Pal: As a Puppy Pal, you'll be part of a community following a litter of adorable pups on their journey to becoming Guide Dogs. Your sponsorship will cover important costs ranging from training and equipment to the maintenance of our puppy nurseries—or cuteness HQ, as some say—and veterinary costs.
Make a donation: Your donation goes towards ensuring people with low vision and blindness can partner with Guide Dogs, if and when they choose to. Currently, over 80% of our funding comes from the community.
Volunteer as a puppy raiser: As a puppy raiser, you're responsible for giving the best care and training possible for a young pup, usually for around 12 months. By looking after a young puppy—and providing crucial training and learning opportunities—you can help puppies develop important skills like being around people, and living as part of a loving home.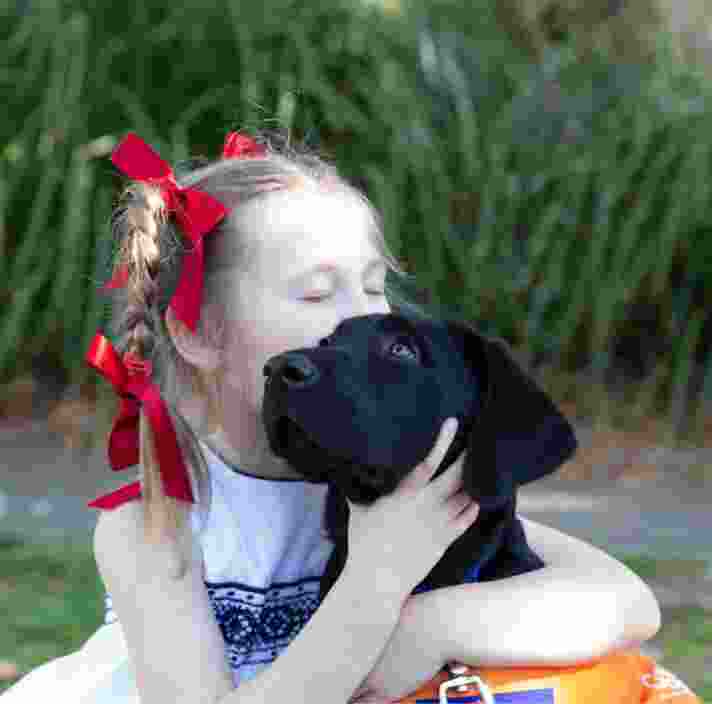 How are Guide Dogs matched with their handler?
Finding the perfect partnership.
Once a Guide Dog has graduated it is matched with a new handler based on personality, lifestyle and physical traits. Great care goes into matching process to ensure dog and handler are the perfect fit for each other.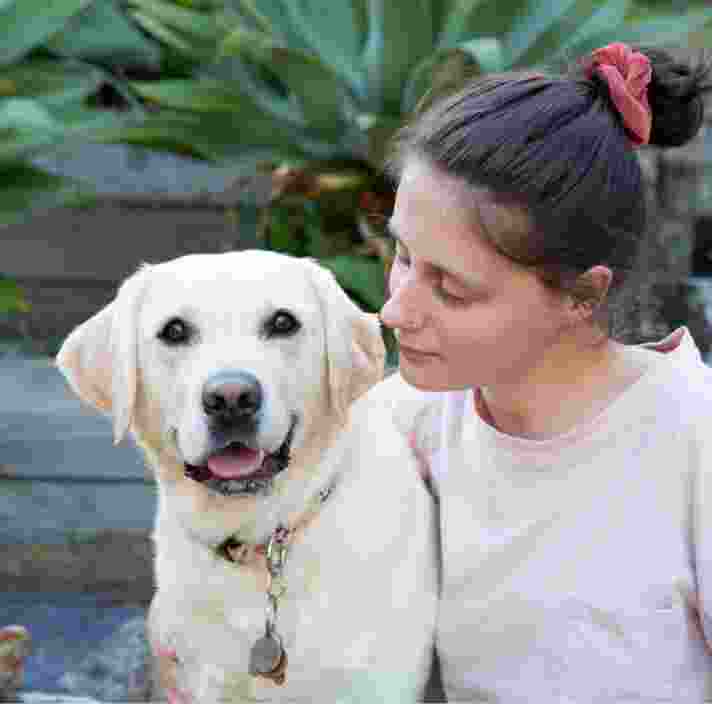 The working life of a graduate Guide Dog
Building trust and developing bonds.
Once a Guide Dog team is matched, the focus is on building trust with each other and developing a strong bond. The Guide Dog team start with training at a basic level, building up to more complex situations as dog and handler gain more confidence. A Guide Dog team will continue training throughout its working life.
What happens when a Guide Dog retires?
After a dedicated working life, a Guide Dog will retire, knowing that it has helped change someone's life. The handler will have the option to keep the dog as a pet or alternatively the dogs can be rehomed with a new loving family.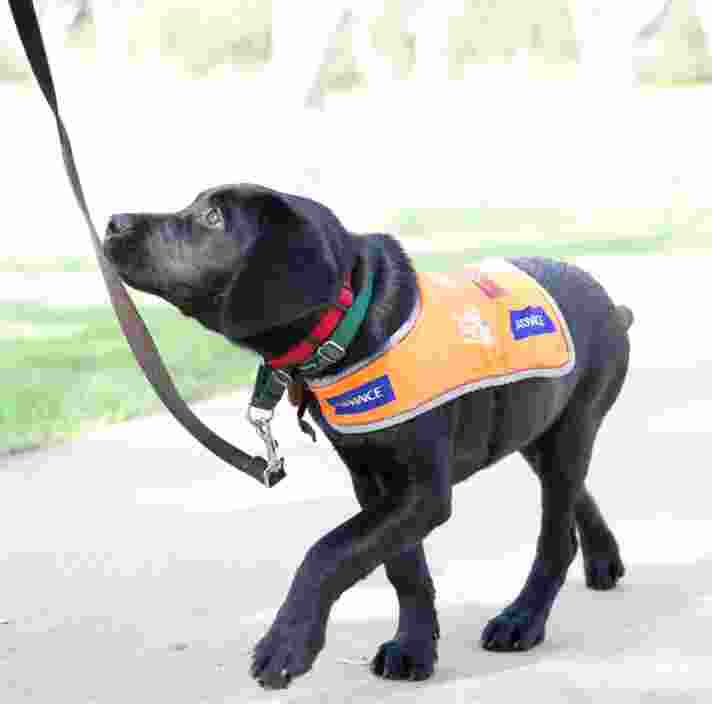 The International Guide Dog Federation
Our proud membership with the IGDF.
Guide Dogs NSW/ACT is proud to be a member of the International Guide Dog Federation (IGDF), the most significant industry-selected peak body for Guide Dogs associations globally. IGDF is responsible for the development, monitoring and evaluation of standards applied within all IGDF-member organisations in order to ensure high-quality service to Guide Dog users and Handlers around the world.
The strength of our relationship with IGDF has ensured that we continue to improve outcomes for the people we support with our first-class Guide Dogs. Our Guide Dog breeding lines have been developed with the support of IGDF Members and peers from around the globe including the UK, US, Japan and France. Through our association with IGDF, we have also been in a position to reciprocate with those countries and more including New Zealand, Taiwan, Hong Kong, and Singapore.