About the Guide Dogs Centre
A world-class training facility.
It's no walk in the park teaching puppies to become Guide Dogs. It requires boundless energy, care and experience; not to mention a lot of space!
That's where the Guide Dogs Centre comes in. The centre is located at Glossodia, near Windsor in Sydney's west. The Centre's design draws on international expertise and the considerable experience of our Guide Dogs team.
The result is a world-class facility, which includes:
Three kennel blocks filled with the latest creature comforts.
A 1.4 km training track that winds its way through the grounds.
An onsite veterinary clinic that includes an operating theatre and digital x-ray machine
Recreation areas where dogs can run free and socialise
A state-of-the-art breeding centre.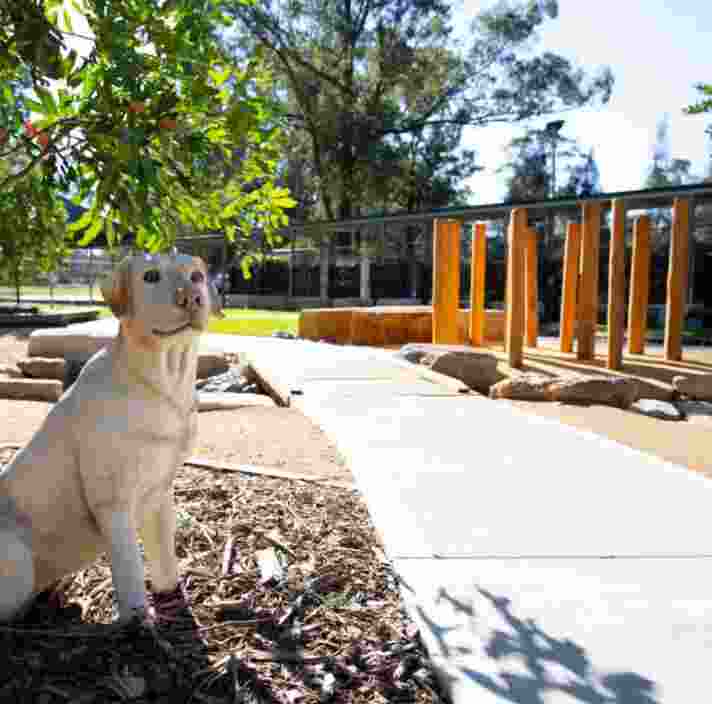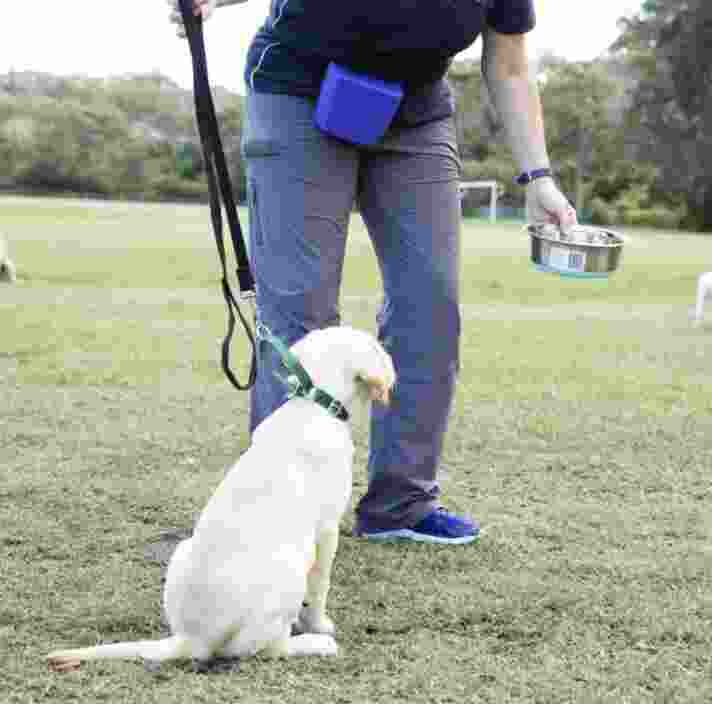 Work at the Guide Dog Centre
Join our world class dog breeding and training team.
If you're interested in joining the team at the Guide Dog Centre in Glossodia, visit our careers page to see our current vacancies.
For general enquiries about a career at Guide Dogs NSW/ACT please send an email to jobs@guidedogs.com.au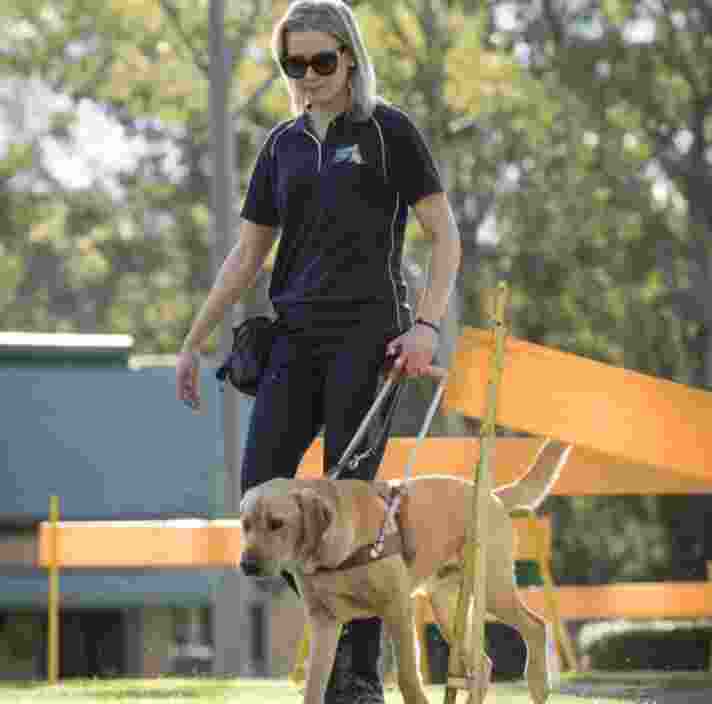 Learn more about the Guide Dog Centre
The very best in training and treatment.
Every dog has his or her own private kennel, with a total of 90 kennels available at the site.
The floors of each kennel block are coated with a non-porous epoxy resin. Combined with the reverse-cycle air conditioning system, this ensures that any unpleasant smells don't hang around for very long. The floors are also gently sloped in several directions, so any toilet mishaps will flow straight into the drainage system, to make cleaning a lot easier.
During the winter months, the dogs are kept warm by an in-floor electrical heating system.
The food-preparation area in each kennel block is fully equipped to feed 30 hungry dogs. It comes complete with a deep freezer, refrigerator, microwave oven, stainless-steel food bins, work tops and wash-up areas.
The shower and grooming areas are always bustling with activity. With 30 dogs to be groomed every morning in each kennel block, our kennel attendants certainly have their hands full!
The services building houses our comprehensive veterinary facilities. These include an operating theatre, radiology room with a state-of-the-art digital x-ray machine, recovery area and a reproduction room to allow transfer of genetic material from across the globe.
It also contains a laundry for washing the many towels and blankets used every day at the Guide Dogs Centre.
Looking after and training so many dogs takes a lot of planning and time. The administration building provides the office space we need to ensure that everything runs smoothly and efficiently.
The Centre boasts an award-winning garden. It was carefully designed to provide pleasant surroundings and much needed shade for the dogs. The garden contains more than 23,000 native plants and trees.
The dogs' training track winds its way through the grounds of the Guide Dogs Centre, stretching for a total of 1.4 kilometres.
While most Guide Dog training occurs in real-life situations, our training track is the first step for new trainees. It's also ideal to reinforce the dogs' training in specific areas or to improve their concentration if necessary.
The track is designed to simulate scenarios that the trainees might later encounter as Guide Dogs. It includes:
Seven different ground surfaces: concrete, mulch, gravel, sandstone, bitumen, decomposed granite and washed aggregate.
Bridges, traffic barriers, manholes, textured grids and temporary construction paths, so the dogs learn to guide people safely around obstacles of different shapes and sizes.
Landmarks such as telephone kiosks, bus stops, traffic lights and crossings.
The Centre includes many outdoor fenced areas where the dogs can run off leash, supervised by our kennel attendants. All areas are equipped with drinking water, and most have shade cloths to protect the dogs in the summer sun.
There are 12 external runs outside each kennel block, where the dogs spend most of the day when they're not working.
When the dogs feel especially energetic, they can visit a range of large grassed areas for free running and exercise. There are also seven socialising areas, where the recruits can meet and play with other trainee Guide Dogs.