About Guide Dog training
Safely guiding people through daily life.
A Guide Dog's job is to safely guide a person with low vision or blindness through the community in their daily life.
As the person's safety is paramount, the criteria for selecting pups to participate in the Guide Dog training program are extremely stringent.
It is important that Guide Dogs are trained effectively.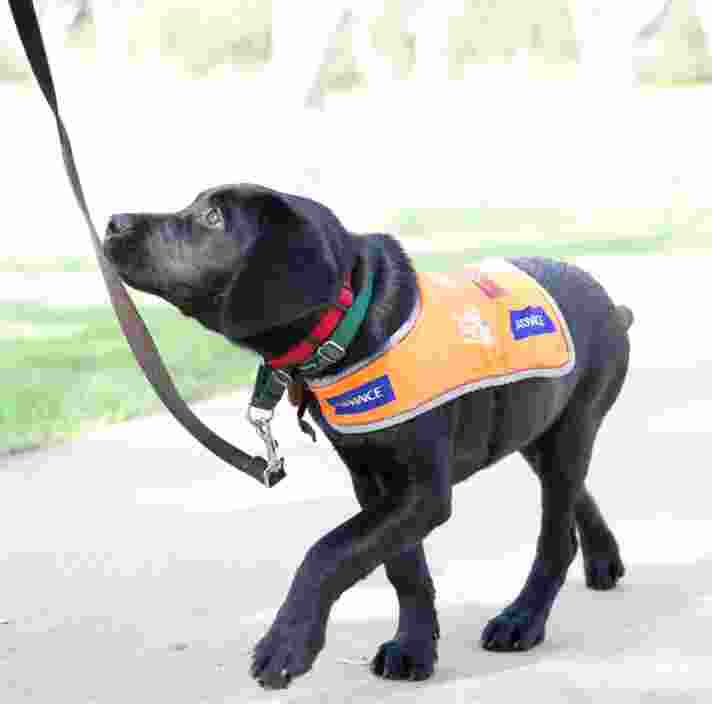 How we choose puppies for the Guide Dog program
The very best and brightest are selected for Guide Dog training.
Pups return from being raised by their volunteer Puppy Raisers to the Guide Dog Centre when they are about 14 months old.
Over two weeks, our expert Guide Dog Instructors carefully assess every dog on several long walks. Prospective Guide Dogs must:
be healthy
be eager to work
display good concentration
control the temptation to be distracted by food and other animals.
What does training involve?
The Guide Dog training process.
Turning a cute pup into a fully working Guide Dog involves a remarkable process. Selected puppies undergo an intensive five-month program with a Guide Dog Instructor to learn the complex skills required for their new job.
The Instructor's job is to build each dog's confidence and consistency, while observing their personality and tailoring training to suit their temperament. Training occurs through positive reinforcement. This means lots of pats, praise and food rewards.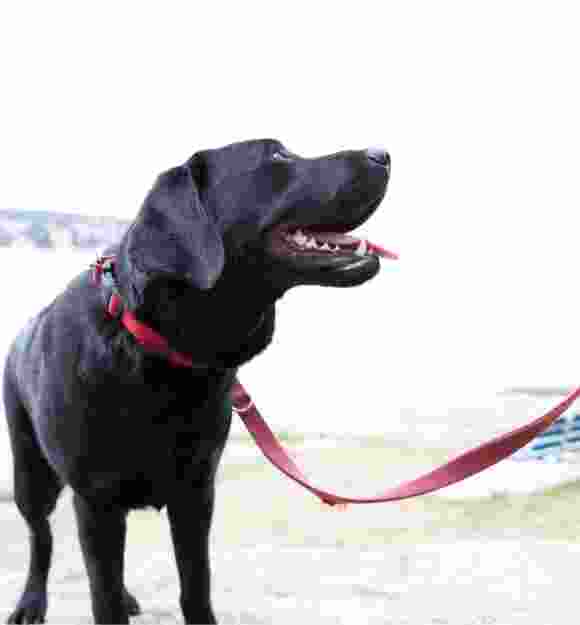 As training progresses, the dogs learn to travel through confusing and crowded areas, like shopping centres and busy city streets. As you can imagine, this requires careful training so the dogs can master commands associated with a complex sequence of events.
Despite the hard work involved, Guide Dogs have a rewarding job. Of course, when the harness comes off there's plenty of downtime at home!
Guide Dog training basics
Before Guide Dogs can graduate, they have to master the following skills (at a minimum!)
Straight line travel

Learning to walk straight to a kerb with the instructor introducing the command "To the kerb".

Right shoulder work

The dog learns to allow for extra space on their right, ensuring their handler is safe from any oncoming obstacles.

Directional changes

Responding to handler's cue to change direction.

Obstacles

Learning how to move around an obstacle and to return to the straight line on which they were travelling.

Traffic exercises

This builds awareness of traffic and how to be careful around vehicles, whether they're stationary or moving.

Destinations

A dog learns to locate a door when a new destination is introduced.

Public transport

The dogs are introduced to buses, trains and car travel, helping them to learn what to do and what is expected.
Where does the training occur?
The Guide Dogs Centre: our world-class training facility.
It's no walk in the park teaching puppies to become Guide Dogs. It requires boundless energy, care and experience, not to mention a lot of space.
That's where the Guide Dogs Centre comes in. The centre is located at Glossodia, near Windsor in Sydney's west. This world-class facility features:
Three kennel blocks which are filled with the latest creature comforts. Every dog has his or her own private kennel, with a total of 90 kennels available at the site.
A 1.4 km training track that winds its way through the grounds.
An onsite veterinary clinic that includes an operating theatre and digital x-ray machine
Recreation areas where dogs can run free and socialise
A state-of-the-art breeding centre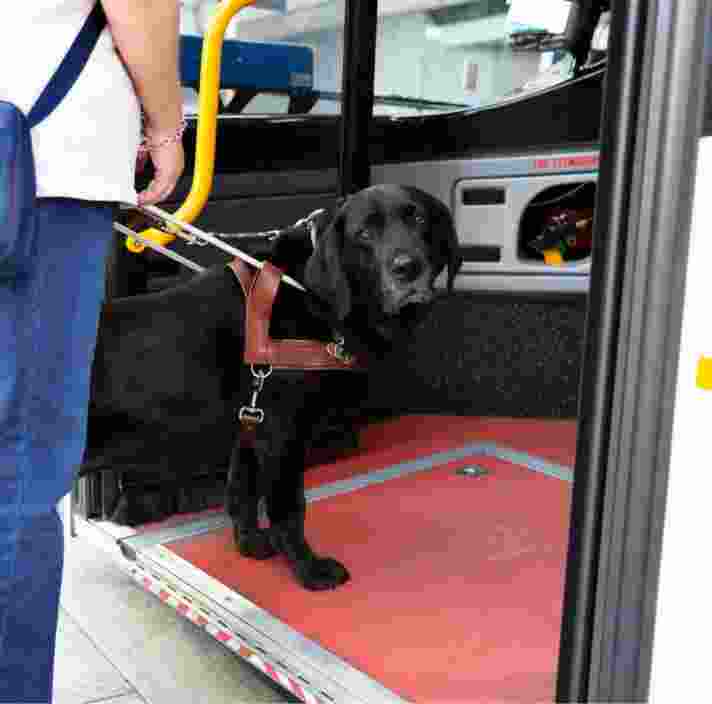 How do I become a Guide Dog Instructor?
Are you hoping to join the team?
Contact us to enquire about becoming a Guide Dog instructor.
If you do not have the time to become an instructor, you can become a Puppy Pal or donate today to help us train Guide Dogs to support people with low vision or blindness.