What is Orientation and Mobility?
Develop your confidence, independence and safety when moving around your home and community.
Orientation and Mobility training is the set of concepts, skills and techniques which increase safe and efficient travel in different environments and under different conditions.
Our Orientation and Mobility Service is delivered by Orientation and Mobility Specialists. Our Specialists are deeply experienced in supporting people with low vision or blindness to achieve your goals related to moving through home and community environments.
Orientation and Mobility Specialists work with people with different levels of vision, including:
People with a recent change in vision
People with long standing low vision
People with a change in vision after a major neurological event
Our Orientation and Mobility services are available to people of all age groups, from babies through to older adults.
There are different services within Orientation and Mobility for people with different needs. The services include:
Training for adults
Regardless of your age or level of vision, it's important to be able to move safely and independently through the world.
Adult Mobility training offers everyday skills to keep you moving with confidence.
Whether you've experienced long-term low vision, a recent change in vision, or you're gradually losing sight, Adult Mobility training offers everyday skills to keep you moving with confidence. This support is designed for people aged 18 years and older.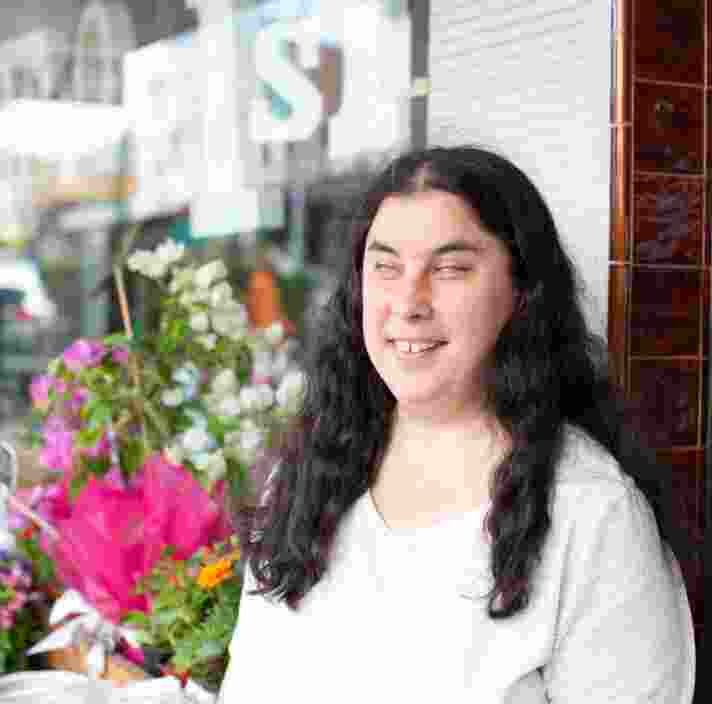 Training for children
We all learn to interact with the world from a young age.
Through safe play and exploring new environments with confidence, we learn about ourselves, each other, and how to be part of a community.
Children with low vision or blindness are no different. However, they need to develop a different set of skills to understand and move through the world. These skills are taught in Children's Mobility training.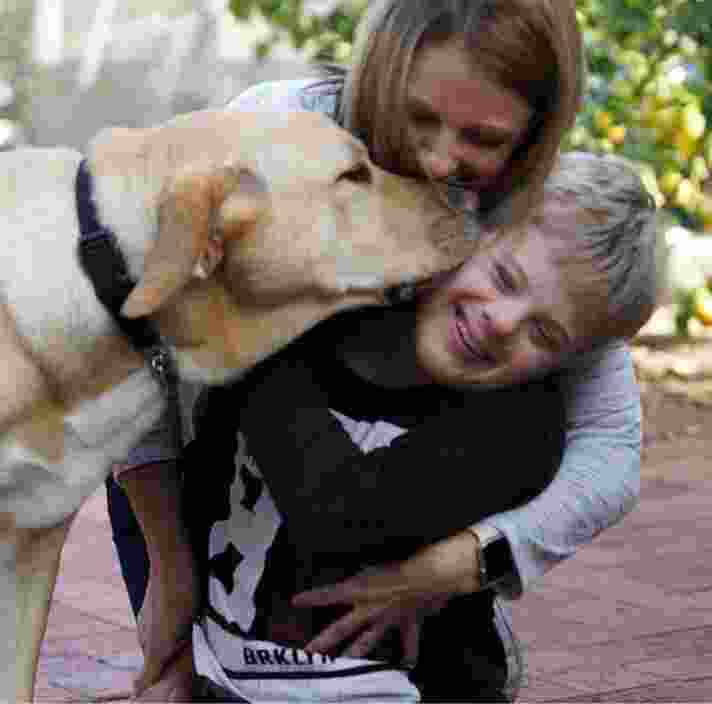 Guide Dog Mobility training
Guide Dog Mobility training supports you to establish trust in your specially matched Guide Dog.
By matching with a Guide Dog, you can walk freely and feel confident regardless of your vision level.
Guide Dogs are trained to help you navigate your daily environment and beyond. Thanks to their unique skills, Guide Dogs can recognise obstacles, cross busy roads, move through large crowds with ease, board public transport and get you almost anywhere you need or want to go.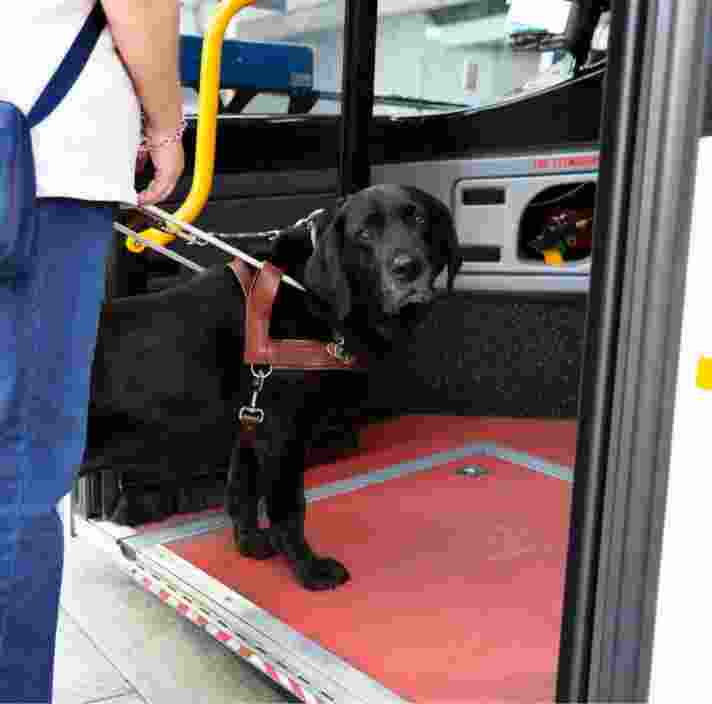 Learn about Neurological Vision Services
New skills for new life circumstances.
If you've experienced a major neurological event—like a stroke or head trauma—Neurological Vision Services reduce the challenges of adjusting to your new situation by equipping you with valuable skills for-day-to-day living at home and in the community. These skills ensure you can stay as independent as possible and work towards your goals.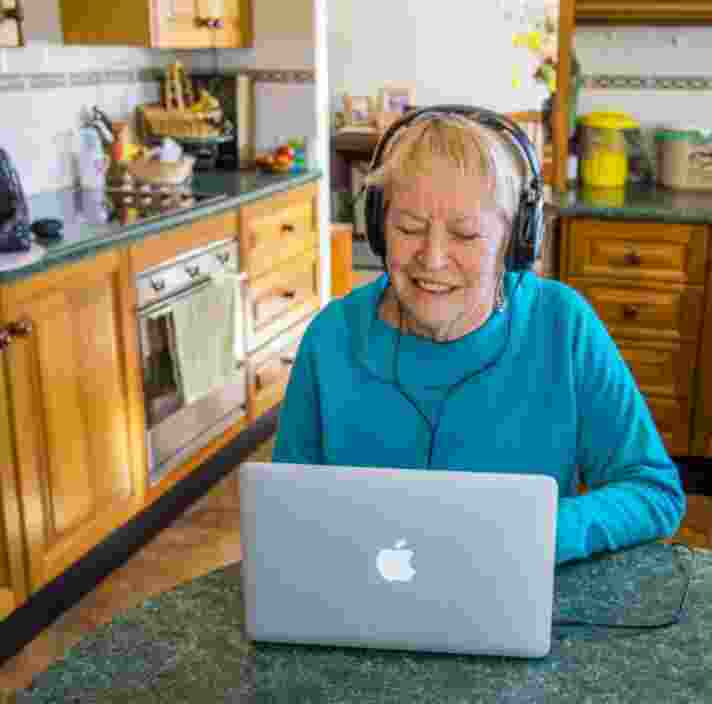 What kind of skills can I learn in Orientation and Mobility?
Our services are tailored to meet your individual needs and goals.
Your Orientation and Mobility goals will change over the course of your life to reflect what's important to you at any specific time.
Orientation and Mobility can support you to achieve things like:
Walking down the street to your local grocer without being worried about tripping or falling over.
Getting around your uni campus without relying on friends
Learning how to use a long cane to find your way when travelling at night
Supporting your child to explore the world if they have low vision or blindness.
Feeling confident using the bus to travel to the shops
Learning more about GPS and what devices can support you when you're out and about
Understanding mapping concepts
We can also assist your family members, friends and love ones to develop skills to better support you.
How will an Orientation and Mobility Specialist assist me?
Our Orientation and Mobility Specialists can meet you at home, in the community, over the phone, or on a video call to:
Gather information about your level of vision
Assess how your level of vision impacts your ability to move around the environments you access
Spend time to help you discover and work towards your orientation and mobility goals
Provide advice and information on how to best use your vision
Discuss and demonstrate how mobility aids such as a cane or an electronic device might be able to support you
Teach you orientation techniques and strategies
Review and make recommendations about the environments you are required to travel within.
Funding options
What funding can I use to receive Orientation and Mobility support?
Guide Dogs is a registered NDIS provider and Aged Care provider. This means many people can access Orientation and Mobility support services through their NDIS plan or Home Care package. Find out more about funding programs and supports.
We understand that sometimes people who need services may not be eligible to receive government funding.
If you have low vision or blindness and you do not have access to external funding, we will support you. We will understand your goals and develop a plan to achieve them, using funding provided by generous donations from the community.
Get in touch for further details
How do I find out further information?
If you would like further information about our Orientation and Mobility services, or to receive support from one of our Orientation and Mobility Specialists, please:
We welcome referrals and enquiries from individuals, families, health professionals and community organisations.
Enquire about this service
Start your journey towards greater independence today