What is the Canine Court Companion Program?
Easing the stress of court for victims of crime.
The Canine Court Companion Program (also referred to as the CCCP) is a community-based initiative by Guide Dogs NSW/ACT in partnership with NSW Government, Department of Justice (Victim Services). The program is designed to support victims of crime and ease the stress of attending court.
Our amazing Therapy Dog Teams attend nominated courthouses four days each week for 90 minutes, between 9am and 12pm. During the sessions, victims of crime and court staff can spend time with a specially selected Therapy Dog. Pats and hugs are encouraged; it's all part of supporting victims of crime to feel more relaxed in a stressful environment!
Therapy Dog Teams offer support in publicly accessible areas of the courthouse, including the foyer and safe room. Therapy Dog Teams may also receive special requests from police or court professionals to assist with people who are especially anxious, or who might benefit from spending time with a Therapy Dog.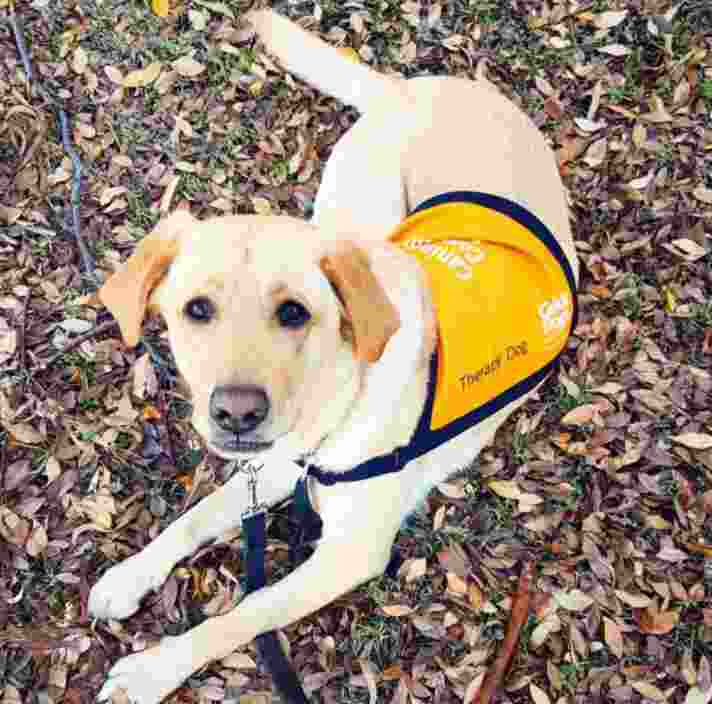 What are the benefits?
A sense of calm and comfort.
Interacting with Therapy Dogs is scientifically proven to lower heart rate, increase speech and memory function, and heighten mental clarity.
A recent evaluation of the Program found that '96% of engagements with CCCP Therapy Dog Teams were 'positive'. There's also plenty of anecdotal evidence supporting their presence! Therapy Dogs have a calming and uplifting effect on victims of crime, as well as court professionals and volunteers, support networks, and the family and friends of people attending court.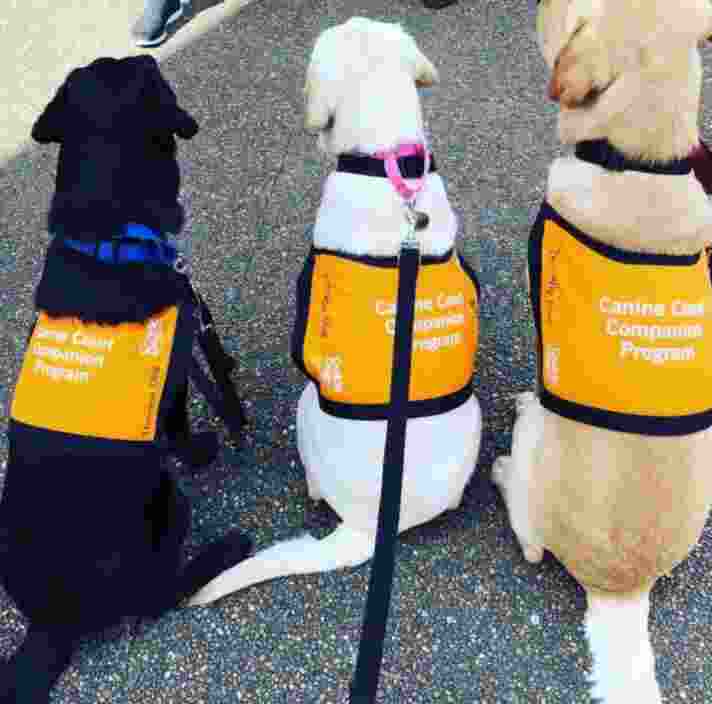 Where is the program available?
Supporting courts throughout New South Wales.
Therapy Dog Teams currently visit courthouses in:
Manly
Gosford
Sutherland
Burwood
Campbelltown
Orange
Lismore
Goulburn
Nowra
Wagga Wagga
The Canine Court Companion Program may be offered at more locations in the future.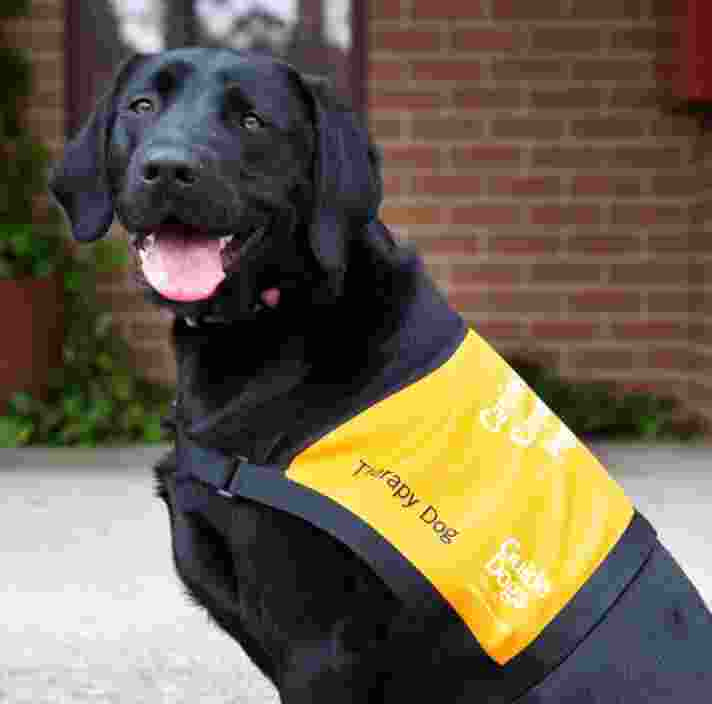 Volunteer to support the program
Join the team.
If you'd like to find out more about joining our amazing team of volunteers, please download our CCCP Information Booklet. Please note that all applicants must read the CCCP Information Booklet in its entirety before applying.
To submit your application online please use the CCCP Application Form.
Alternatively, please send your application and CCCP Information Booklet request to Naomi at cccp@guidedogs.com.au.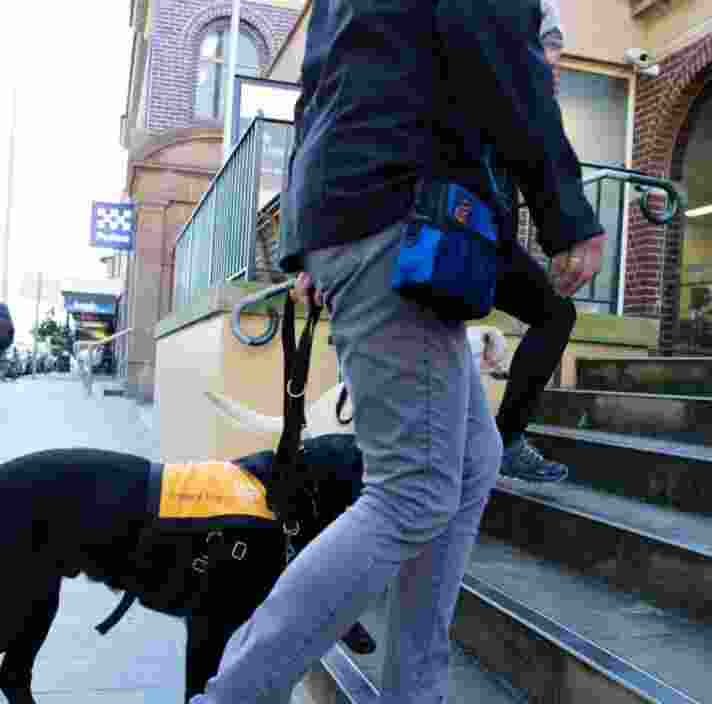 About our Therapy Dogs
A special role of support.
Although Guide Dogs and Therapy Dogs look similar—and both play important roles in supporting the community—they perform their roles in different ways.
Guide Dogs are easily identified by the special Guide Dog harness they wear. When a Guide Dog is wearing a harness, they are 'on the job': supporting people with low vision or blindness to navigate the world. Although it can be tough, it's important not to pat or distract a working Guide Dog. This can create an unsafe environment for both the Guide Dog handler and the Guide Dog.
In contrast, being patted is part of the job description for Therapy Dogs in the Canine Court Companion Program! Their role is to provide comfort and affection for people who would like their company. Canine Court Companion Therapy Dogs wear an orange Therapy Dog vest with the Guide Dogs NSW/ACT logo.