The latest update on our services
As always, our number one priority is the health and wellbeing of everyone in the community.
In light of the recent COVID-19 restrictions in New South Wales and our commitment to continue prioritising the health and safety of our Clients, supporters, volunteers, and staff, we've made some changes to the way we will work over the coming weeks.
Face to face service delivery
We are pleased to advise you that Guide Dogs NSW/ACT has now been identified as an organisation that provides authorised, essential services.
The decision to reclassify Guide Dogs NSW/ACT as an essential Services Provider has been based on advice from NSW Health, and means that we are able to resume face to face, in-person services under strict protocols that aim to ensure the safety of Clients like yourself, and staff.
This means we are now able to better meet your needs.
Consistent with our approach to resuming services following last year's lockdown, we will use a phased approach to roll out this return.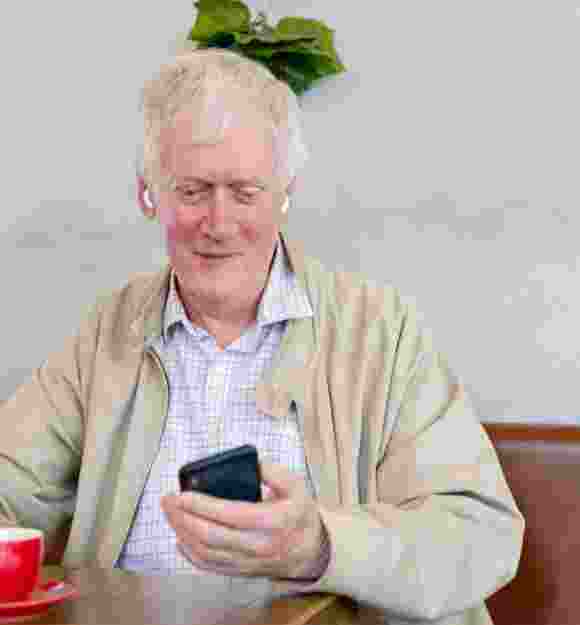 In the first phase we will provide services in the community, not in the home – to manage higher risks for Covid transmission in the home for both yourself and staff. The services we provide will meet the government requirements for people to leave their home – including exercise, shopping and medical care.
In the second phase, as double vaccinations in the community reach required levels, we will look at options for in-home and centre based services, in line with government advice.
Your needs will be assessed on an individual basis, to determine the best way to deliver a service to you.
We will continue to offer services to you via telepractice wherever applicable.
Contact us for support
Customer Service Teams and the Assistive Technology Helpdesk will remain open for you to call.
We are here to support you, so please do not hesitate to make contact should you need additional support.
Please call on 02 9412 9300 if you have any questions or concerns about this information.
COVID-19 Vaccine Support Program
COVID-19 Vaccine Support Program
As advice from both State and Federal Governments – and Australia's top medical advisors – is encouraging the Australian community to get vaccinated, we want to ensure our Clients have support in place to access vaccination bookings, appointments, and easy access to the COVID-19 digital certificate.
We have updated our COVID-19 Vaccine Support Program to assist Clients receiving the COVID-19 vaccination and access the COVID-19 digital certificate. 
The latest update for Volunteers
We're changing the way we work to keep our Volunteers safe
Puppy-Raising
Please be advised that all face-to-face puppy-raising classes have been suspended. Puppy Development Services will be provided by Telepractice, unless an in-person service is absolutely essential. For all dog and pup transport, staff and volunteers must abide by the Minimal Contact Dog Transfer Procedure. If you have a pup that is due to return to the Guide Dog Centre, the GDC will be in touch to advise of any changes. If you have any questions, please don't hesitate to contact your Puppy Development Advisor or the Guide Dogs Centre on 02 4579 7555.
Volunteers
Please be advised that, due to the lockdown announced by the State Government, that all volunteers are asked to not attend the Guide Dog Centre until further notice. Volunteer Coordinator, Naomi, will provide updates as the situation evolves. Volunteers are a valuable part of the Guide Dogs Centre and we look forward to seeing you back at the Guide Dogs Centre as soon as possible.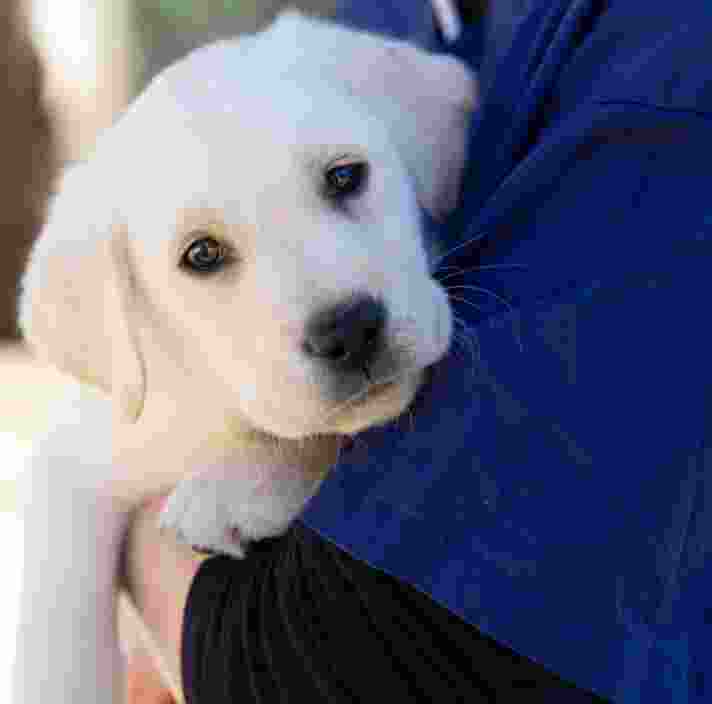 Support for using QR codes to check-in
Support for using QR codes to check-in
In an effort to minimise and better track the community transmission of COVID-19 in New South Wales and ACT, it has become mandatory for businesses and premises to track people entering a venue by recording their name and contact details, often by asking customers to 'check-in' by scanning a QR code.
In some cases it can be challenging for people with low vision or blindness to locate and use the QR code. In these instances, the venue is required to provide an alternative method to check-in, such as completing a written form. Service providers are not required to enter another person's details using their smartphone for check-in process.
If you have any questions about using QR codes for check-in, contact Guide Dogs NSW/ACT on 1800 436 364 or head to the National Disability Services website to learn more or speak with a Disability Sector Consultant.
What services are available?
We still offer a wide range of services to support your confidence and independence.
Although some of our service delivery methods have changed due to COVID-19, you can still access a wide range of services to support your experience with low vision or blindness.
We're available to assist you—or your family members—to:
Live more independently

Achieve your unique goals

Improve learning and skill development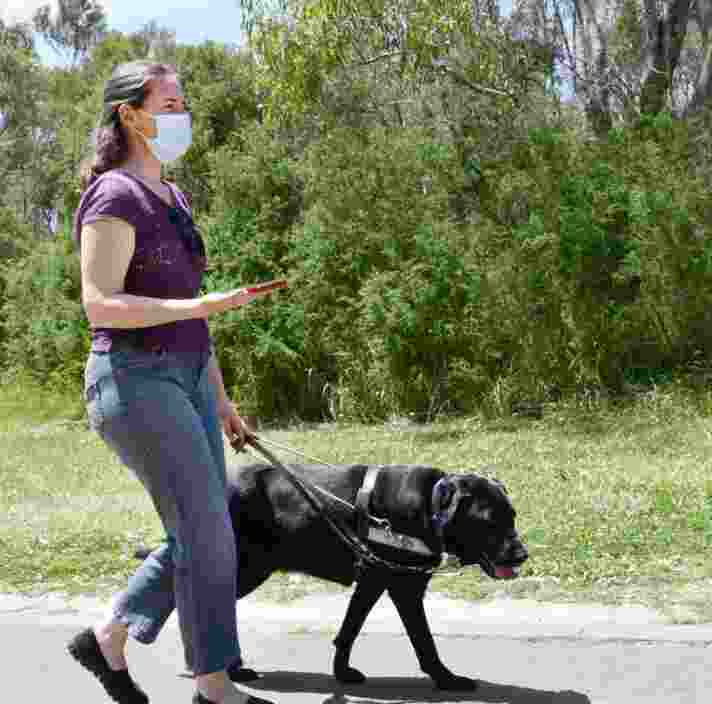 Our specific services include:
Orientation and Mobility Services support you to move safely and confidently around your home and community. This includes learning to navigate different environments, using mobility aids—like a long cane or a Guide Dog—and making adjustments within your home. Services are available for Children's Mobility Services (from birth to age 18), Adult Mobility Services, and Guide Dog Mobility Services. You will be consulted to determine whether these services are best delivered in person or via telepractice while in-person restrictions remain in place.
These services can support you to achieve a range of everyday goals; things like preparing meals, personal care, and other household responsibilities. Occupational Therapists can support you with the knowledge, skills and equipment required to improve your goals and achieve greater independence.
The Access to Information Service can support you to achieve your goals in accessing printed text, digital text, images, videos, audio and tactile information.
If you have low vision, Orthoptists can support you in the Access to Information Service by:
Assessing and understanding your level of functional vision

Identifying the best techniques to assist you in accessing information, including magnification, improved lighting, and other adjustments you can make at home.
If you have very low vision or blindness, Assistive Technology specialists can support you by:
Using technology solutions that convert visual information, so you can access it using your hearing or touch.

Personalised training so that you can apply the technology in achieving your unique goals.
A new feature of this service is our Assistive Technology Help Desk. The Help Desk can provide you with over-the-phone support in using technologies related to your vision. This might include:
Information about available products

Tips and tricks for using your technology

Information on how you can achieve new goals with technology

Information on other support services that are available in the community.
To access the Help Desk, please call any Guide Dogs office number or 1800 484 333.
Connection Services are designed to link you with people who have similar life experiences to you, through social and peer networks. These connections provide great opportunities for you to discuss common interests and challenges with others. During the COVID-19 restrictions, these services are delivered online or via phone call.
What is telepractice?
Telepractice involves accessing and providing our regular services using a phone or the internet.
Telepractice services are usually delivered on a smart phone, tablet device or computer.
Telepractice can be just as effective as our usual in-person services. For the best quality of service, it's important that you have access to the right technology device and a safe environment to participate in the sessions.
Throughout the restrictions, we continue to accept new requests or referrals for service. We can provide immediate support for you and your family, including:
Spending time to explain low vision and blindness

Starting an assessment via telepractice by discussing your background, personal situation, and goals, so that we can understand your short- and long-term needs.

Providing immediate support through 'tips and connections' to assist with daily activities.

Determining the amount of training you may be able to receive through telepractice.

Supporting you to participate in the

NDIS

.

Recommending equipment that is identified as necessary for your supports.
Please note that NDIS clients can continue to use funding to access any services delivered via telepractice.
For more information on our telepractice services—including how to make a referral—please call 1800 484 333.
About our COVID-19 safety plan
In line with Government regulations and leading health advice, Guide Dogs has developed a comprehensive COVID-19 Safe Operating Plan.
The Plan is designed to protect our staff, our community, family and friends, and you, while ensuring we continue to deliver the highest quality service and supports.
Key steps include:
Increasing the number of telepractice services available (including service and support via phone and video calls) to minimise in-person contact, and

Providing comprehensive training in COVID-19 safety practices for any staff providing services in-person.
We continue to monitor all State and Federal health advice to ensure we can respond to any developments that may affect our service delivery arrangements.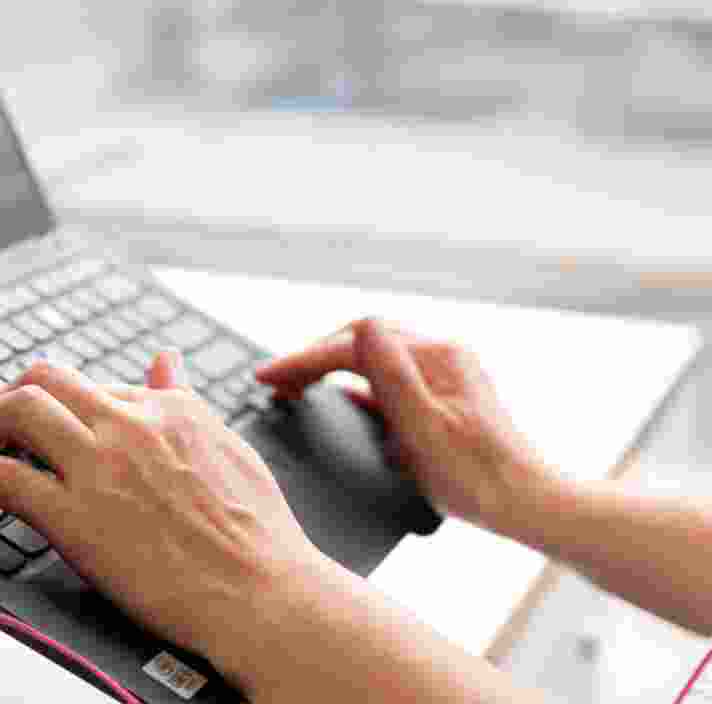 How to get support
Request a Service
You can access our services for the first time or enquire on behalf of a friend, family member, patient, or loved one. Simply fill out your details and a friendly team member will be in contact.