Take part in our new digital inclusion pilot program.
Did you know 1 in 4 Australians feel digitally excluded (ADII, 2023)? For individuals more at risk of digital exclusion, such as older people, individuals with disabilities, low-income families, and First Nations people, this rate is even higher.
We have partnered with the social change organisation Good Things Foundation to launch 'Get Online, Get Connected,' a digital skills program designed to help people in New South Wales and the Australian Capital Territory (ACT) with low vision or blindness learn new digital skills to help you navigate the digital world confidently, independently and safely.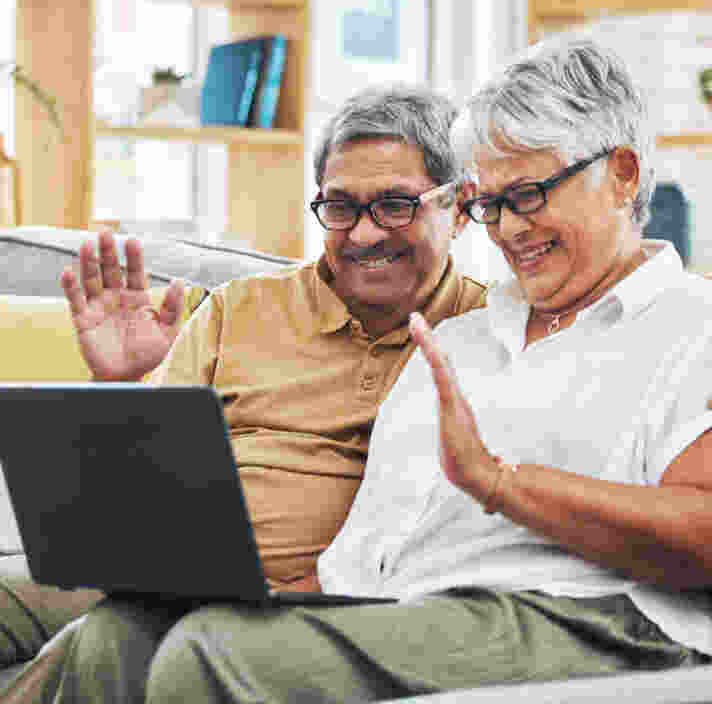 What to expect from a Get Online, Get Connected digital skills session?
By joining our group digital skills sessions, you'll gain proficiency and confidence in navigating the online world. Here's what you can look forward to:
Interactive workshops with personal guidance: Participate in group learning sessions with one-on-one support in a friendly and supportive environment.
Discover new ways to connect and thrive online: Learn to navigate the web, connect with friends and family, access resources for daily life, and stay safe online.
Enhance your digital skills: Explore user-friendly apps, websites, and tools to simplify and enrich your daily routines.
Connect with peers: Join a community enthusiastic about embracing technology like you.
Sessions are free: Our group learning sessions are complimentary, but spots are limited.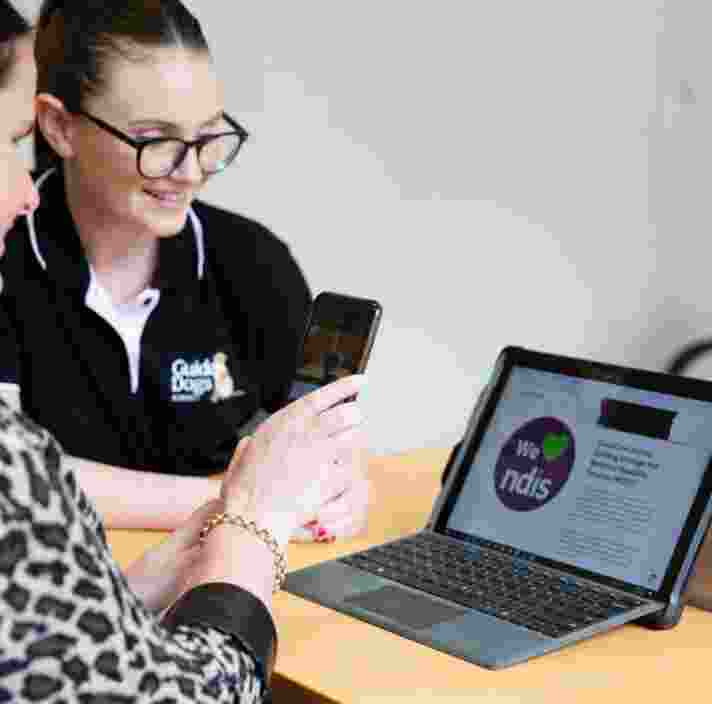 How it works
Follow these steps to join a complimentary digital skills session:
Register your interest: by filling out the online registration form.
Session availability: We'll get back to you within seven days to confirm available sessions by your nearest training partner.
Choose a session: We'll send you details on digital skills sessions from approved training partners closest to you.
Sign up: Select and sign up for a session and get ready to learn new digital skills!
About the partnership with Good Things Foundation and Guide Dogs NSW/ACT.
Guide Dogs NSW/ACT has partnered with the Good Things Foundation to provide people with low vision and blindness access to services to support digital inclusion.
Good Things Foundation Australia is a social change charity that supports socially excluded people to improve their lives through digital.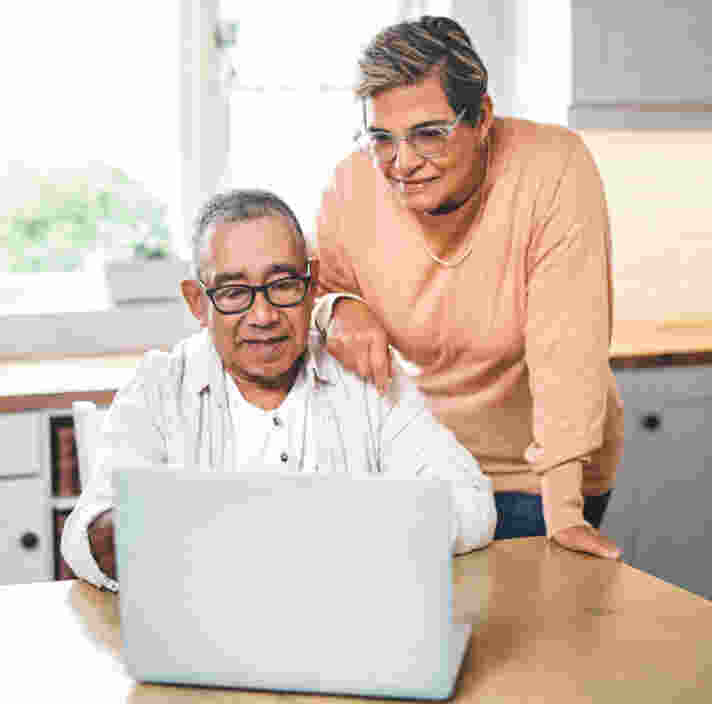 FAQs
You will receive further information about events with the contact details of our closest community partner who is assisting in the program. Please contact the partner so they can schedule you in on your preferred date and time.
We can identify who the closest partner from your postcode entered on the registration form.
We will contact you via one of your preferred contact methods as indicated in the registration form.
You will receive a notification from us letting you know if you were unsuccessful however, we can contact you when more of the same or if other new programs become available. Please indicate that you would like to stay informed on the registration form and we can keep in touch.
We will contact you within a week from registration because we want to take the time to find the best suited event for you.
There are so many different modules available, just to mention a few, for example how to make devices easier to use, how to stay safe online and find reliable information, how to connect with others through technology and tips on how to access resources that enhance your everyday life.
There are many, many more modules available, please speak to our community partner about what you would like to learn.
Yes the program is completely free for those who successfully registered.
We encourage you to speak to our community partners, who is assisting in the program, letting them know what you would like to learn about or let us know via the feedback survey.
If you want to join more sessions, please feel free to ask them when their next session is scheduled. Or with your newfound confidence, you can explore some of the online modules available to you, ask our partners where you can find it.
We want to learn more, we want to know how we can do better, how we can create and deliver more accessible learning resources to everyone.
In simple words, any skill which helps you to operate electronic devices. For example, knowing how to use Facebook, reply to an email or making video calls.
Everyone in Australia deserves the right to have access to affordable digital technology and the skills and confidence to use it.
Having the confidence to use technology have helped others to stay independent by providing more choice and control.