About the Breeding Centre
Home is where the heart is.
At Guide Dogs NSW/ACT, puppies are born in volunteer's homes as part of the home whelping and rearing program.
When the puppies are around 5-6 weeks old, they come into the puppy kennel at the Guide Dog Centre with mum for another 2 weeks.
While at the Guide Dog Centre, they participate in a program called "Positive Paws" in collaboration with local schools. School children come to the centre and complete a curriculum around puppy health and well being, enrichment and early puppy development. When the puppies are around 8 weeks of age, they go to their new volunteer Puppy Raiser's home where they will stay for the next 12 months.
Learn about the Puppy Program
The Guide Dog Breeding Program was established in 2011 to assist with the growing demand for Guide Dogs.
Guide Dog puppies are carefully bred to inherit the characteristics they need for the unique requirements of a Guide Dog partnership. Breeding dogs are selected for their excellent health and temperament.
We need around 200 pups each year from the nursery for our Guide Dogs program. However, with rates of low vision and blindness on the rise in Australia, the demand is sure to grow in the future.
Along with our internationally recognised training program, our careful approach to the puppy breeding program ensures we can produce the finest Guide Dogs in the world.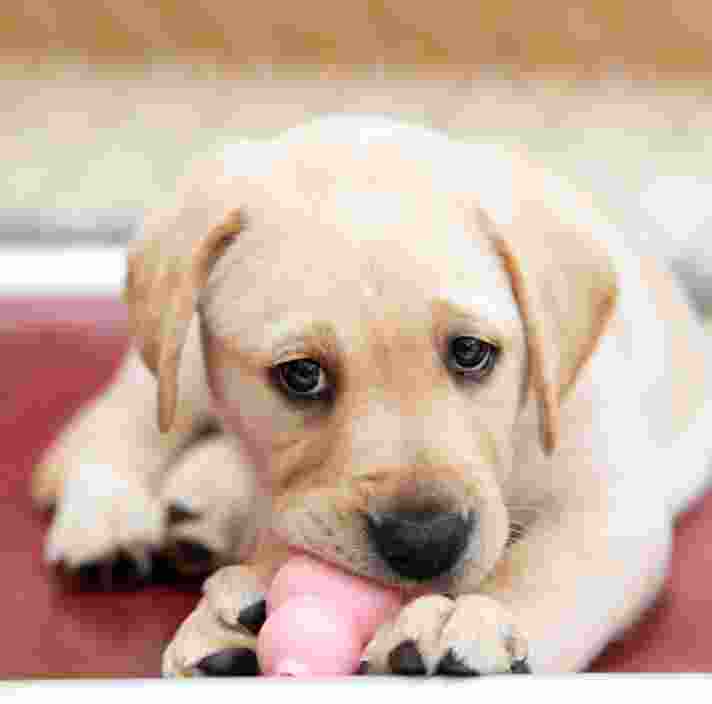 What breed of dog are Guide Dog puppies?
Picking breeds with the perfect personalities.
Labrador Retrievers and Golden Retrievers are the breeds most commonly used by Guide Dogs.
These breeds have many personality and physical traits that suit the role of a Guide Dog. They are calm, loyal and intelligent, and readily transfer their respect and allegiance from one person to another.
In short, they've got everything it takes to make the perfect Guide Dog!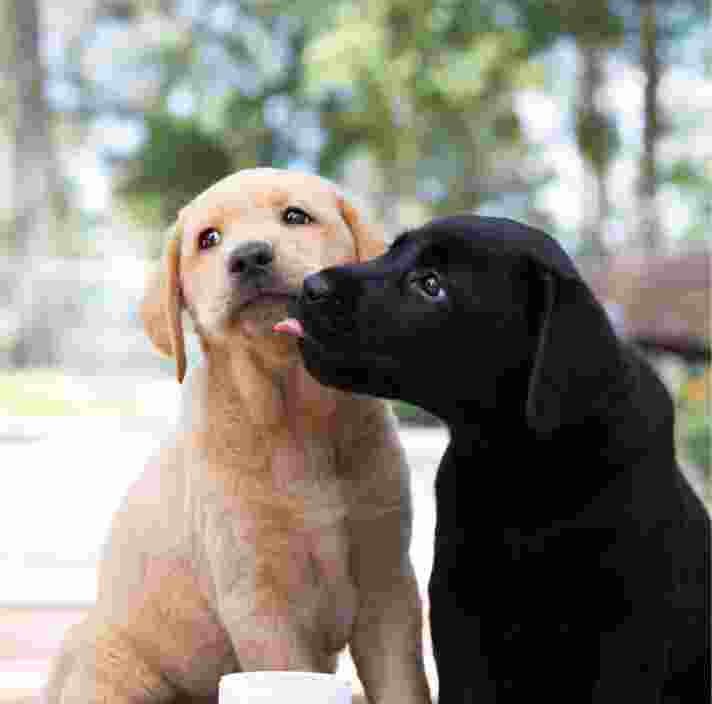 Caring for the pups in their first days
There's plenty of rest in the first few days.
Mum's and pups' comfort and well being is our highest priority. Our pups are born in volunteer's homes with the support of our Breeding and whelping Advisors as part of our home whelping and rearing program.
Once they're six weeks old, the pups and their mum return to the Breeding Centre for health checks, vaccinations and temperament assessments.
They stay in the Breeding Centre for two weeks before being placed in their Puppy Raising homes.
Become a Puppy Pal to help to help ensure that every Guide Dog puppy born through the Breeding Centre gets the best chance to make it to graduation.