What is Adult Mobility support?
Move through the world and maintain your independence.
Regardless of your age or level of vision, it's important to be able to move safely and independently through the world.
Whether you've experienced long-term low vision, a recent change in vision, or you're gradually losing sight, Adult Mobility training offers everyday skills to keep you moving with confidence.
Adult Mobility training can support you to:
Get around your home and community safely
Navigate through both familiar and new environments
Catch public transport
Use wayfinding aids to increase your independence
Keep doing the things you love, like hobbies or activities
Increase your confidence and independence.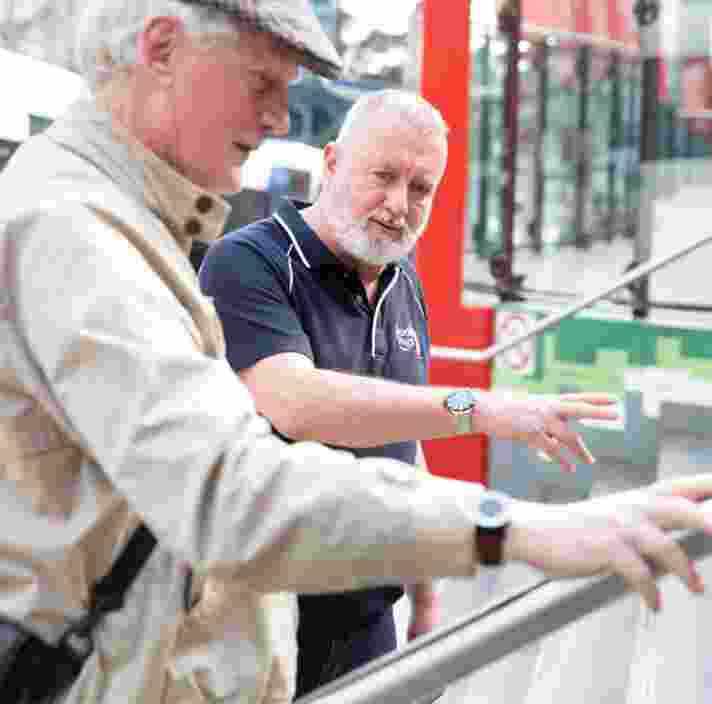 What kind of skills can I learn with Adult Mobility support?
Every training program is flexible and uniquely tailored to you.
Whatever your ultimate destination—whether it's learning the skills to travel to and from work, pick the kids up from school, or simply stroll out to check the mail every morning—Adult Mobility instructors ensure you can move the way you want, when you want, to get where you want.
Simply put, you'll learn to map out and understand where you've come from, where you plan to go, and the safest, easiest way to get there.
Each practical technique is carefully selected to keep you going towards your personal goals, both long-term and short-term.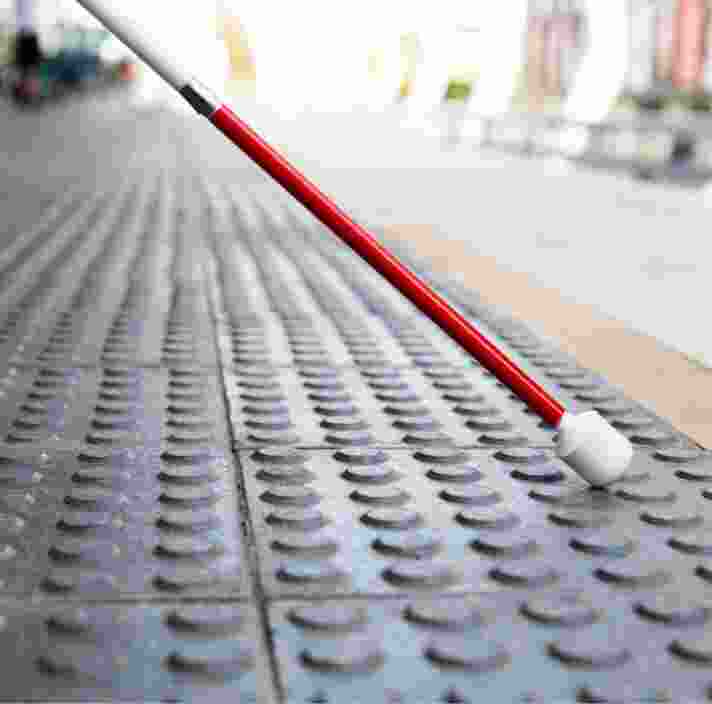 Who can benefit from Adult Mobility support?
Adult Mobility training is valuable for anyone at any age, at any stage of life.
Regardless of your level of vision or experience, we can be there to support you in every step of your training journey.
We're always available if you need to refresh your skills or learn new mobility techniques to find your way with confidence; if your goals change over time, we adapt our support to suit your needs.
Training can range from one session to several weeks of intensive classes.
Depending on the specific skills you hope to learn, you might receive training at home, get out and about to apply your training in the community, learn alongside family members or co-workers, or join us for programs at local Guide Dogs training centres.
What funding can I use to receive Adult Mobility support?
Funding options
Guide Dogs is a registered NDIS provider and Aged Care provider. This means many people can access Adult Mobility support services through their NDIS plan or Home Care package. Find out more about funding programs and supports.
We understand that sometimes people who need services may not be eligible to receive government funding.
If you have low vision or blindness and you do not have access to external funding, we will support you. We will understand your goals and develop a plan to achieve them, using funding provided by generous donations from the community.
Get in touch for more details
How do I find out further information?
To find further information about our Adult Mobility supports or begin receiving support from one of our Mobility Specialists, you can:
We welcome referrals and enquiries from individuals, families, health professionals and community organisations.
Enquire about this service
Start your journey towards greater independence today