Assisting a person with low vision or blindness
Assisting a person.
People with low vision sometimes require assistance to move through certain situations.
There are a variety of guiding practices that apply to different scenarios, but good verbal communication is always key.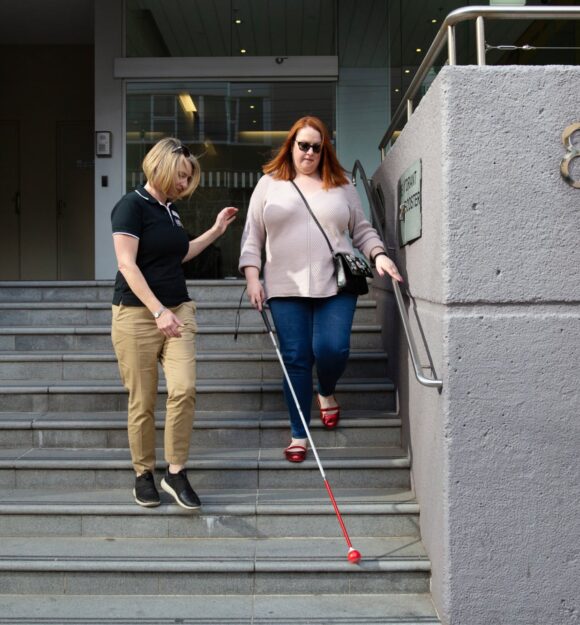 Find out more about how you can assist people with low vision and blindness through:
Providing directions
Assisting with orientation
Communication
Useful techniques in the workplace.
Learn more about Assisting Someone
Guide Dog Access and Etiquette
A person with their Guide Dog is allowed access in all public places.
Find out where Guide Dogs can go, why, and how to interact with a Guide Dog if you see one in the community.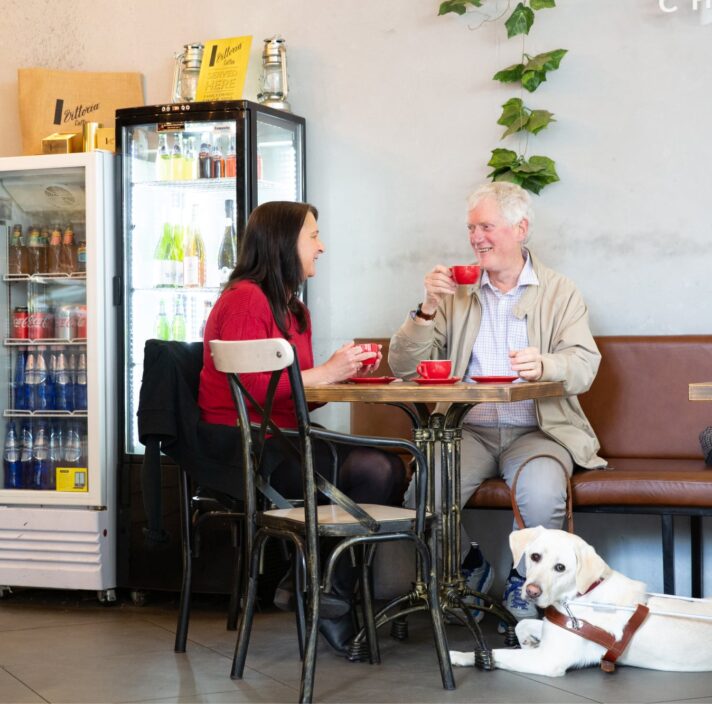 Training information for Puppy Raisers
Guide Dogs NSW/ACT has been raising and training puppies to be world-class Guide Dogs for over 60 years.
If you're a Puppy Raiser, read tips and techniques from our Puppy Raiser Manual to support your pup's training journey.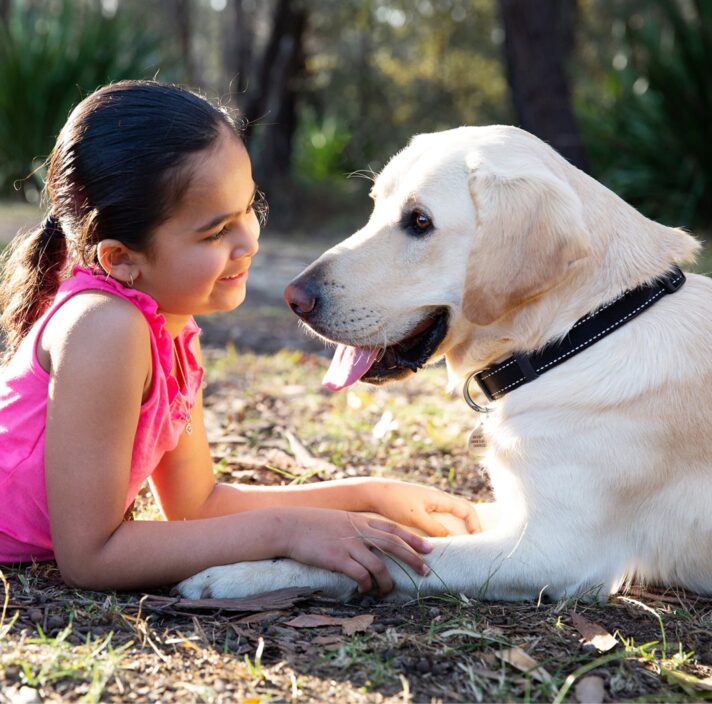 Client Speakers
Hear first hand stories from inspiring speakers.
Do you want to hear about the first hand experiences of living with a disability from one of our inspiring speakers?