Raising and training your Guide Dog
Congratulations on your decision to become a puppy raiser!
The journey ahead will be both difficult and rewarding, as you watch your puppy learn and grow from a pup to a young adult. The role you have in your puppy's life is very important.
Not only will you have an important role in the puppy's life, you will also help to change the life of a person with blindness or low vision by raising a Guide Dog for them. This Guide Dog will offer a profound sense of independence by allowing a person with low vision to explore their communities safely, without relying on anybody else.
Guide Dogs NSW/ACT has been raising and training puppies to be Guide Dogs for nearly 60 years. We are a member of the International Guide Dog Federation and are recognised as a leader in our field.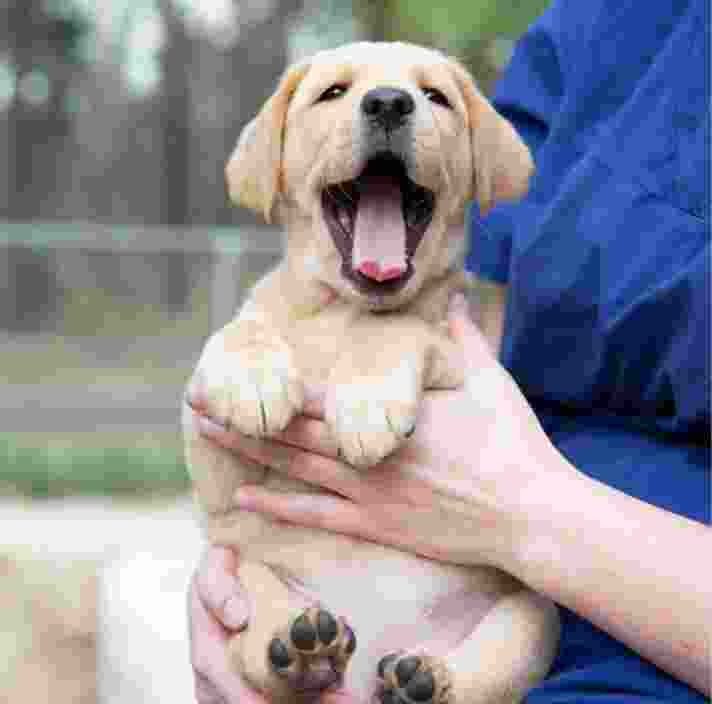 Tips from our Puppy Raising Manual
We use our Puppy Raising Manual to raise and train our very own Guide Dog puppies.
Learn more about:
Diet and general care for puppy: Learn the correct diet and general care information you need to follow to raise a healthy, happy Guide Dog.
Obedience and training: Learn why having a routine is important for your puppy as well as why you should establish house rules, a toileting routine, and what commands you should teach your puppy.
If you would like to help us at Guide Dogs NSW/ACT but can't commit to raising a puppy, there are many other ways you can get involved, these include these including becoming a Puppy Pal, making a donation or helping us fundraise.